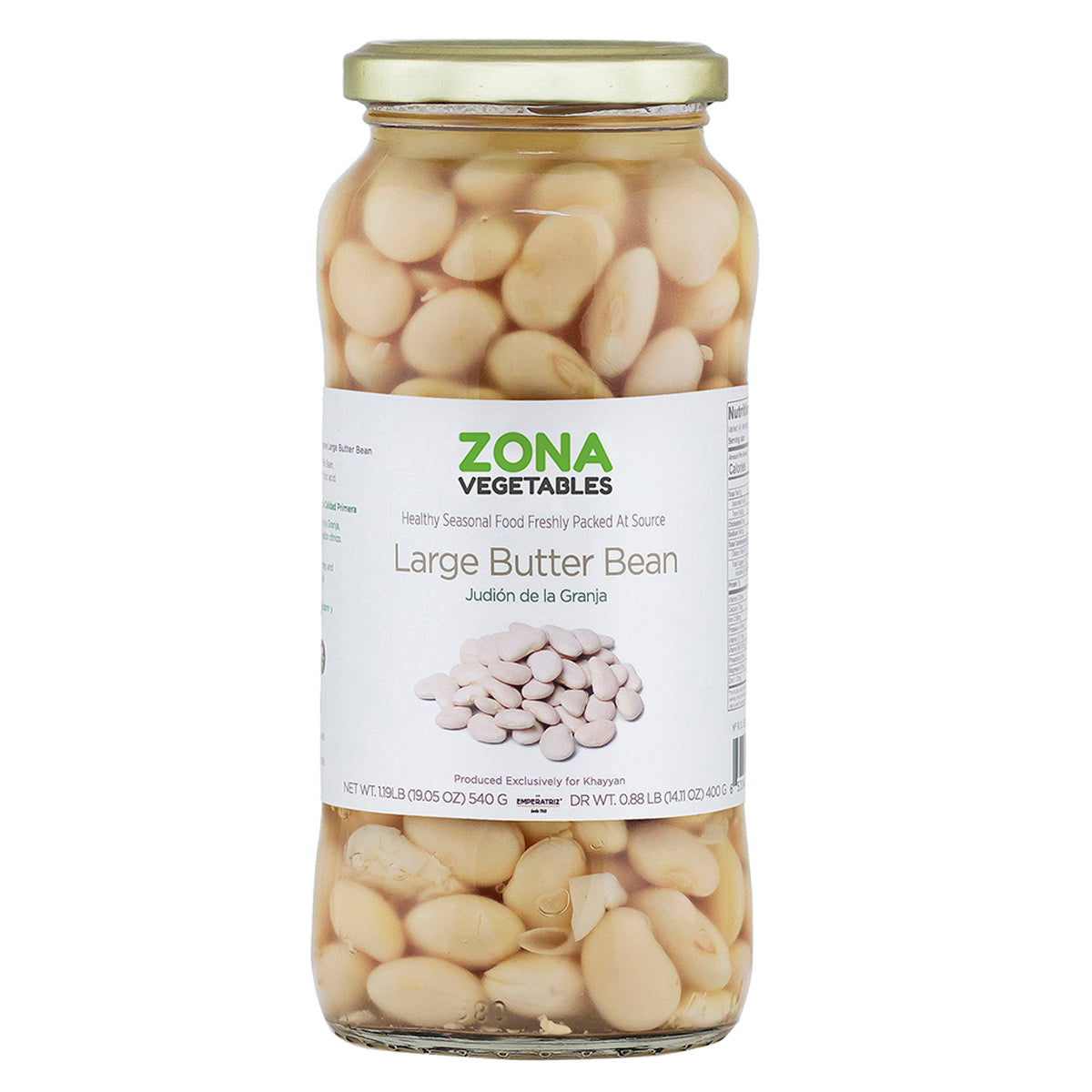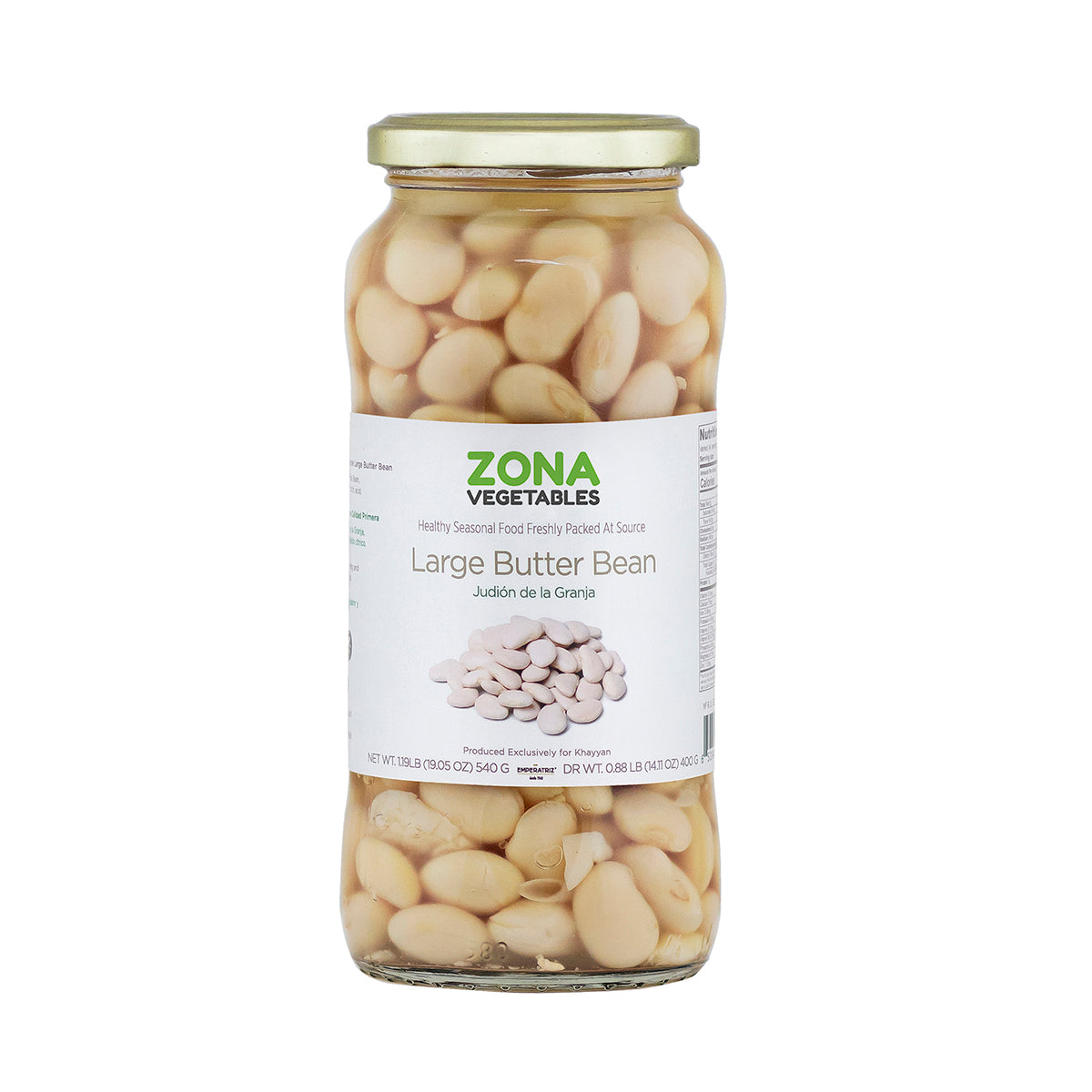 A type of bean called Judion for its large size. Cultivated in La Granja de San Ildefonso (Segovia), it is believed to have been brought from the Americas and planted in the fertile farmlands of Segovia in the early XVI century, by queen Isabel Farnesio wife of King Felipe V. Our butter bean today is picked fresh, delicately cooked and packed in natural brine to keep its texture all year around.
Origin: Segovia, Spain
Varietal: Judion de La Granja (Large Butter Bean) from the Phaseolus coccineus family
Flavor Profile:  sweet flavor and buttery texture, with a meaty consistency
Recommended Use: tapas, soups, fish and seafood stews, bean puree, side for meats and salads
Size: 400 gr (0.88 lbs) net dry weight
Disclaimer
Khayyan Specialty Foods, ZONA Food Market, Khayyan LLC and all its affiliates and partners make every effort to ensure that the product information provided on this e-commerce website and all packaging is current and accurate. Manufacturers do occasionally change their ingredient lists without prior notice. Information regarding product packaging and materials may differ or be more comprehensive than what is displayed on our website and packaging. We advise you to read labels, cautions, and instructions before using or consuming a product and not to rely solely on the provided information, including but not limited to the product description, country of origin, nutrition, ingredients, allergens, and other details. If you require further information, please contact us at www.khayyan.com.
Khayyan LLC, the owner of this e-commerce website, disclaims any and all responsibility for inaccuracies, omissions or misstatements on the product labels and throughout product descriptions found on this e-commerce website.
Share: