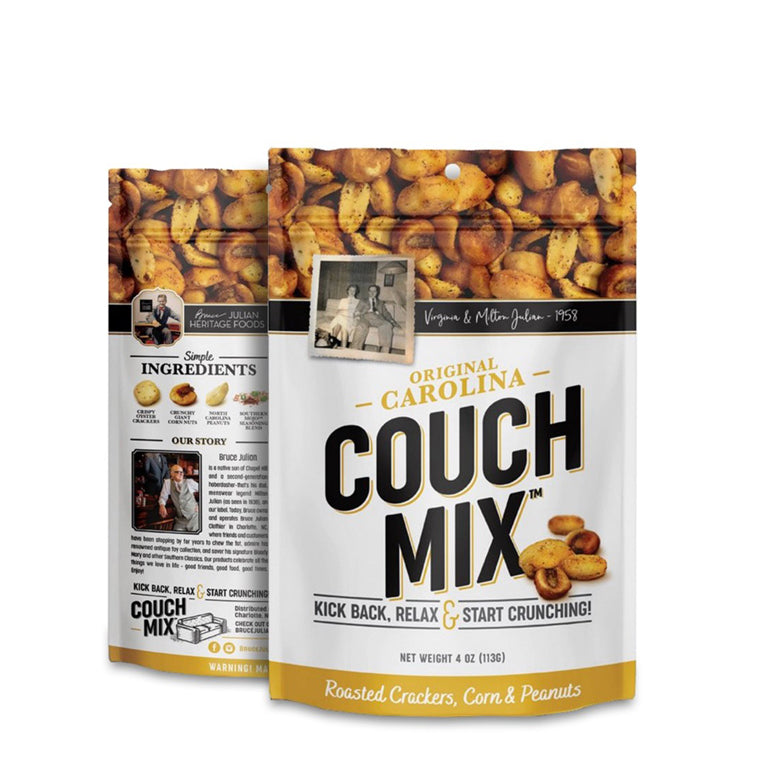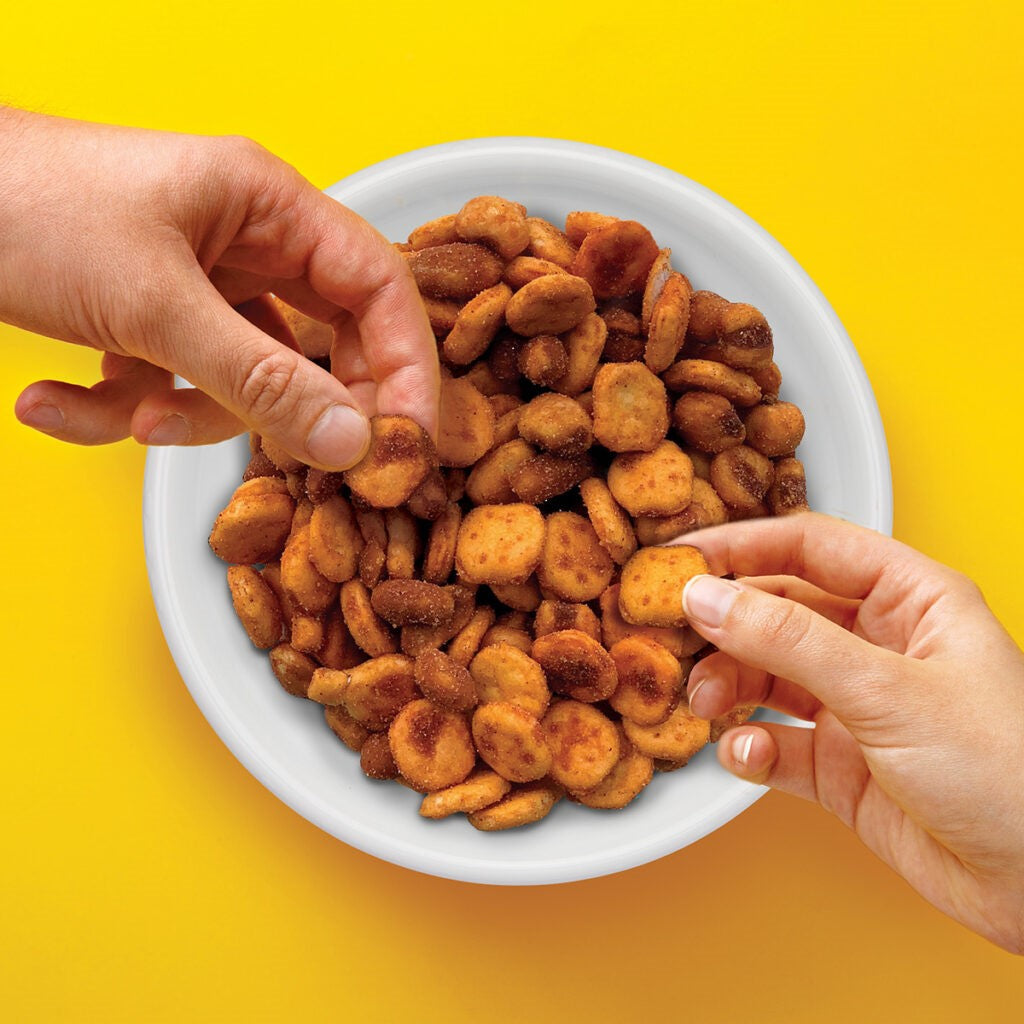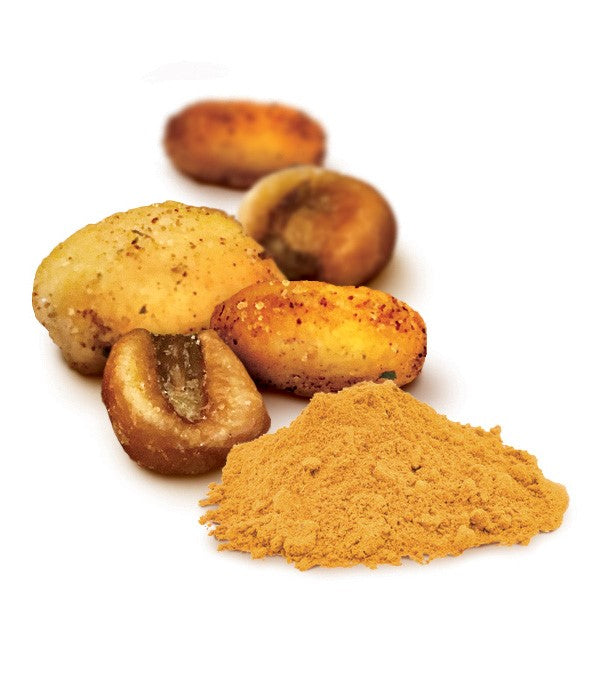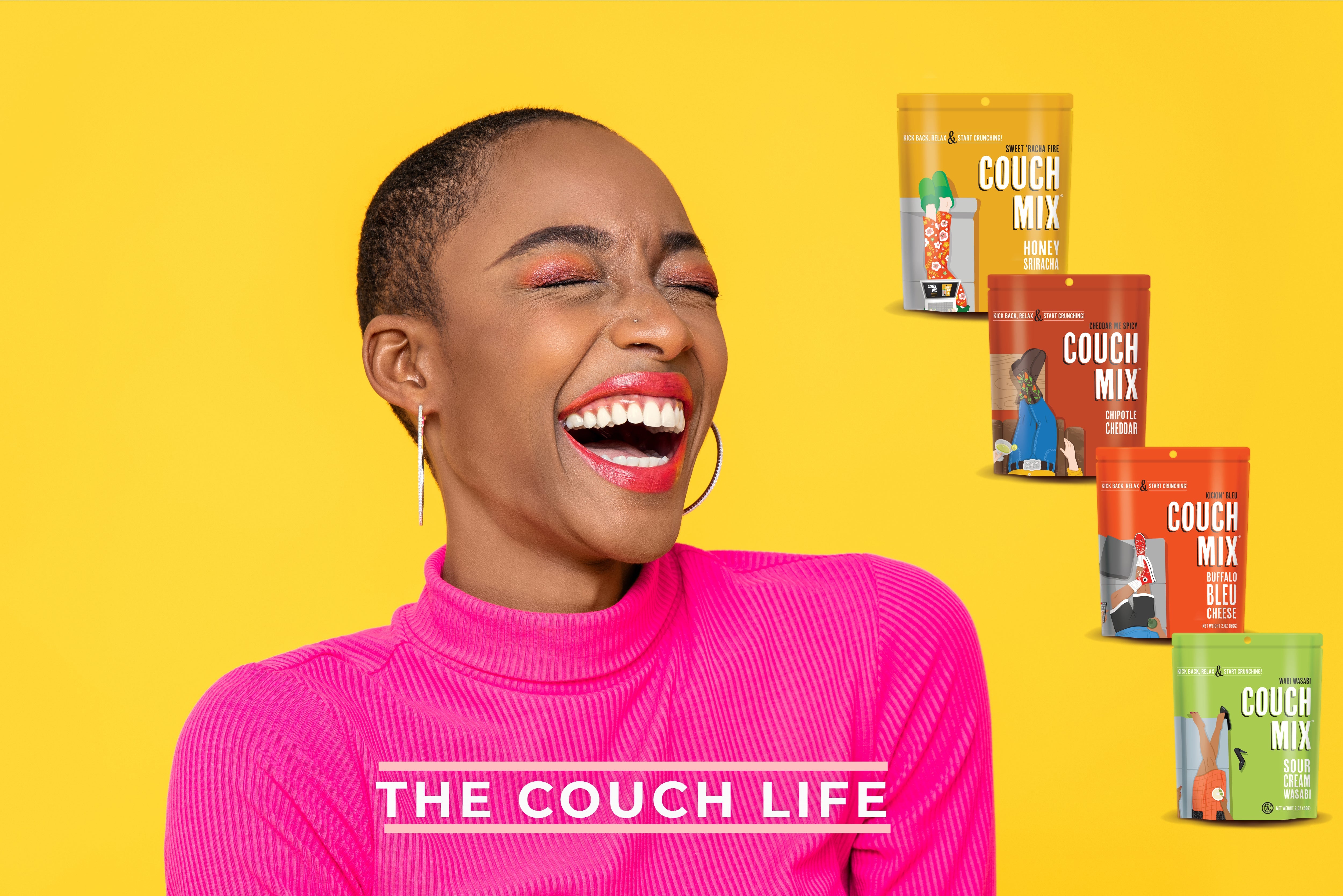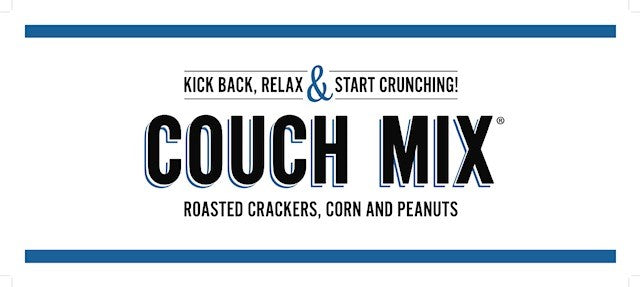 Original Carolina Couch Mix All Natural Crispy Oyster Crackers, Crunchy Giant Corn Nuts, North Carolina Peanuts, and Southern Mojo Seasoning Blend.
We dreamed of snacking on sugar, spice and everything nice, and know you crave that sweet-heat-feat too. So we squeezed some Southern Mojo Seasoning Blend on our crispy-crunchy blend of Oyster Crackers, Crunchy Giant Corn Nuts and North Carolina Peanuts.
We don't need veggies disguised as snacks to make us happy. We make snacks the way they were originally meant to be. Delicious, salty goodness enjoyed from the comfort of a couch. It's a universal truth - from the streets of Thailand the 'Main Street" USA.  It's our goal to let everyone experience those lip-smacking flavors we love. So kick back, relax and start crunching.
WARNING! MAY BE ADDICTIVE!
Origin:

Made In The USA
Size:
4 oz (113g)
Contains:
Wheat, Peanuts
Disclaimer
Khayyan Specialty Foods, ZONA Food Market, Khayyan LLC and all its affiliates and partners make every effort to ensure that the product information provided on this e-commerce website and all packaging is current and accurate. Manufacturers do occasionally change their ingredient lists without prior notice. Information regarding product packaging and materials may differ or be more comprehensive than what is displayed on our website and packaging. We advise you to read labels, cautions, and instructions before using or consuming a product and not to rely solely on the provided information, including but not limited to the product description, country of origin, nutrition, ingredients, allergens, and other details. If you require further information, please contact us at www.khayyan.com.
Khayyan LLC, the owner of this e-commerce website, disclaims any and all responsibility for inaccuracies, omissions or misstatements on the product labels and throughout product descriptions found on this e-commerce website.
Share: