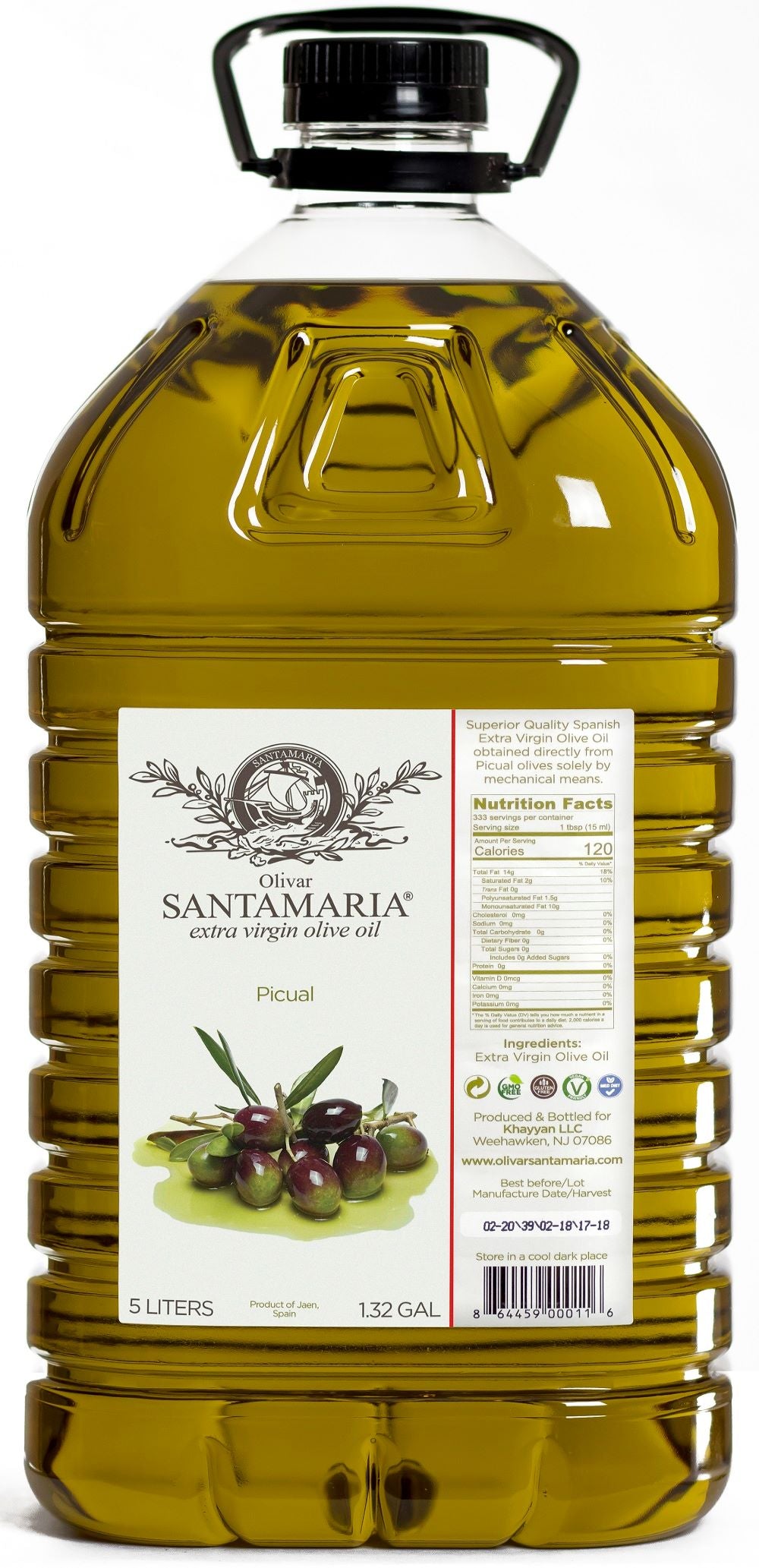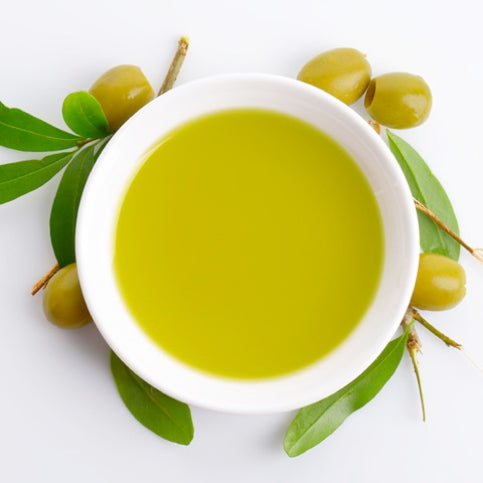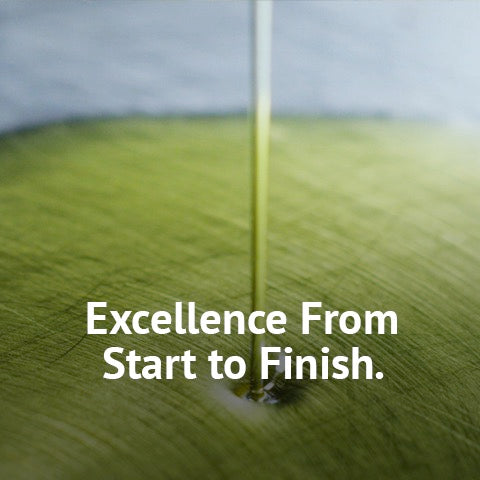 Our 100% Picual EVOO is first cold-pressed with exceptional flavor in a premium institutional size.  Robust and rich, our "Premium" extra virgin olive oil with a high polyphenol count has become a favorite with chefs for high heat cooking based on a smoke point of over 500°F degrees and medium intensity that lets ingredient flavors shine through. 
Origin: Jaen, Spain
Varietal: PICUAL
Intensity: medium to mild
Recommended use: dressing, finishing, cooking, and frying
Premium Institutional Size
Extra Virgin Olive Oil
Acidity: 0.19%
Size: 5 Liter (101.44 fl. oz.)
Nutritional Benefits:
Polyphenol Count Total: 750 mg/kg

Hydroxytyrosol: 434 mg/kg

Tyrosol: 316 mg/kg

Squalene: approximately 0.80%/100mg
For detailed information on the health benefits of Olivar SANTAMARIA extra virgin olive oils please visit 
https://khayyan.com/learning-center.html
Disclaimer
Khayyan Specialty Foods, ZONA Food Market, Khayyan LLC and all its affiliates and partners make every effort to ensure that the product information provided on this e-commerce website and all packaging is current and accurate. Manufacturers do occasionally change their ingredient lists without prior notice. Information regarding product packaging and materials may differ or be more comprehensive than what is displayed on our website and packaging. We advise you to read labels, cautions, and instructions before using or consuming a product and not to rely solely on the provided information, including but not limited to the product description, country of origin, nutrition, ingredients, allergens, and other details. If you require further information, please contact us at www.khayyan.com.
Khayyan LLC, the owner of this e-commerce website, disclaims any and all responsibility for inaccuracies, omissions or misstatements on the product labels and throughout product descriptions found on this e-commerce website.
Share: