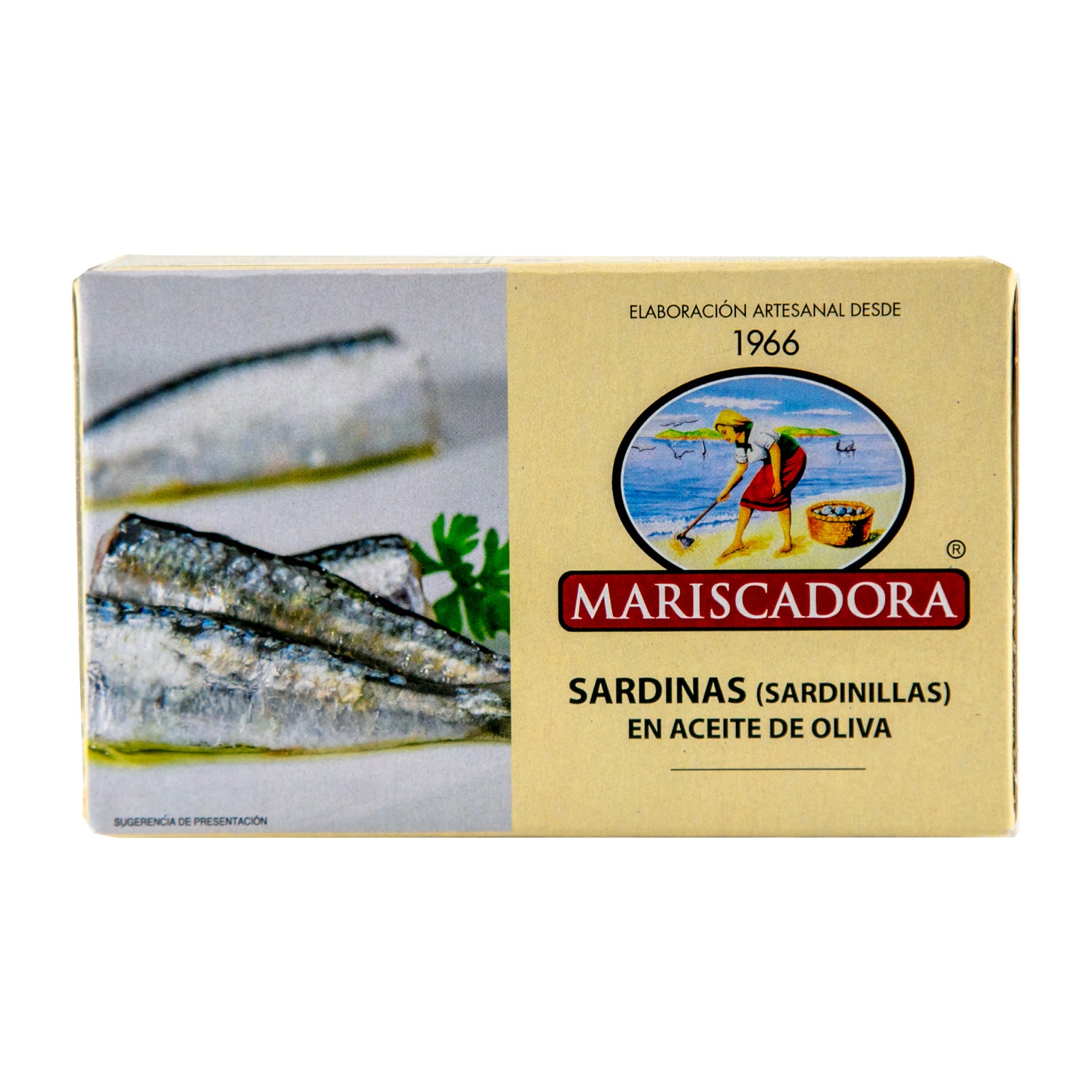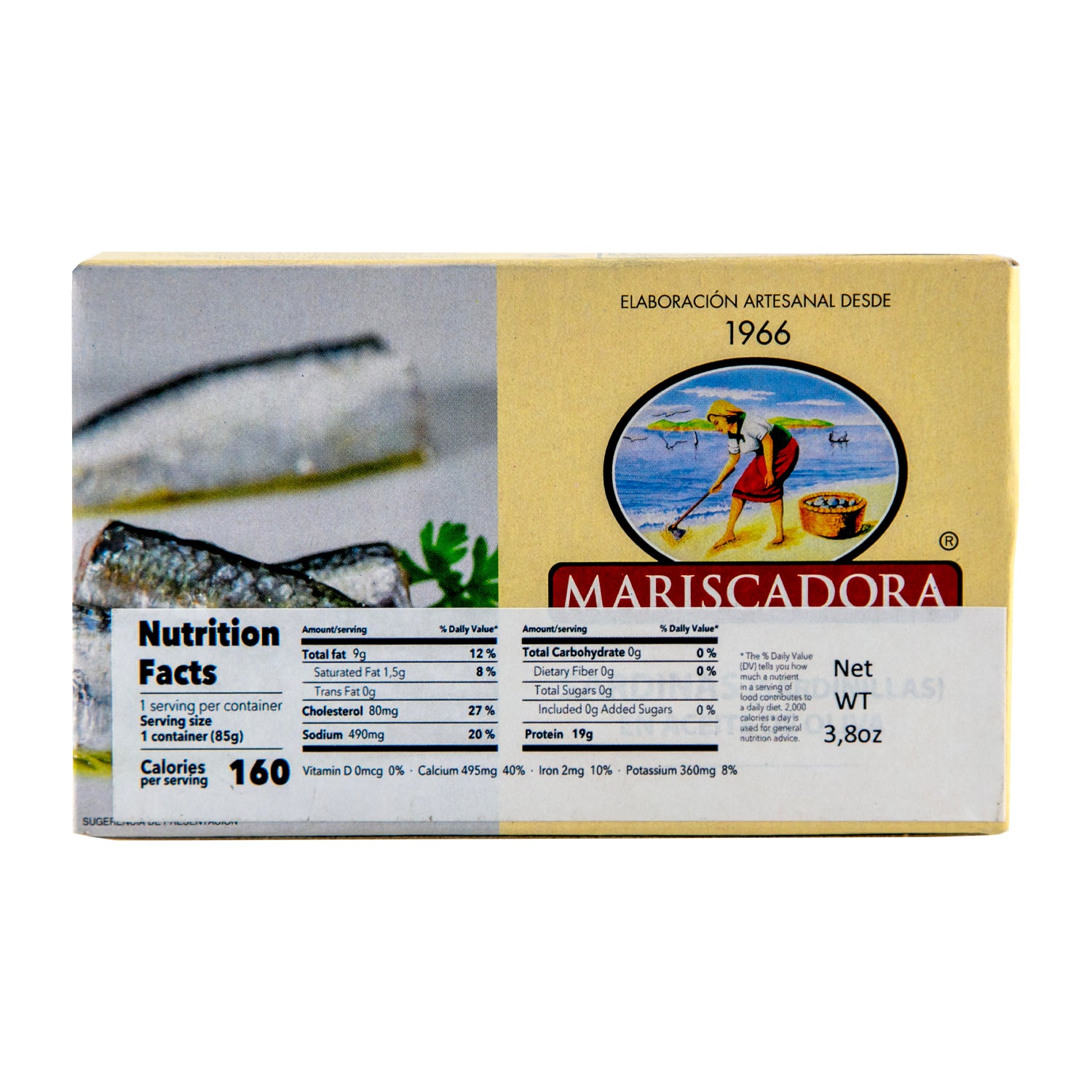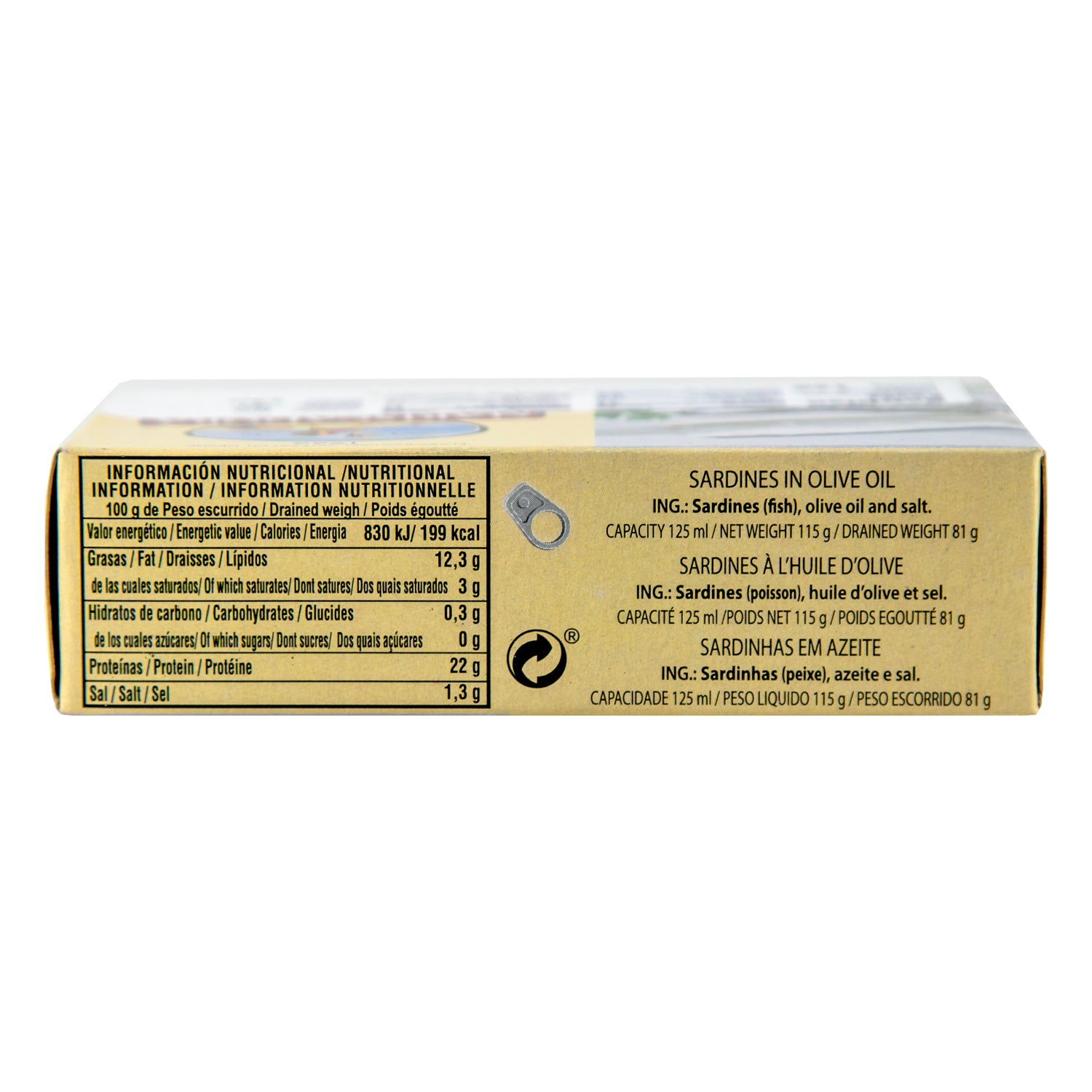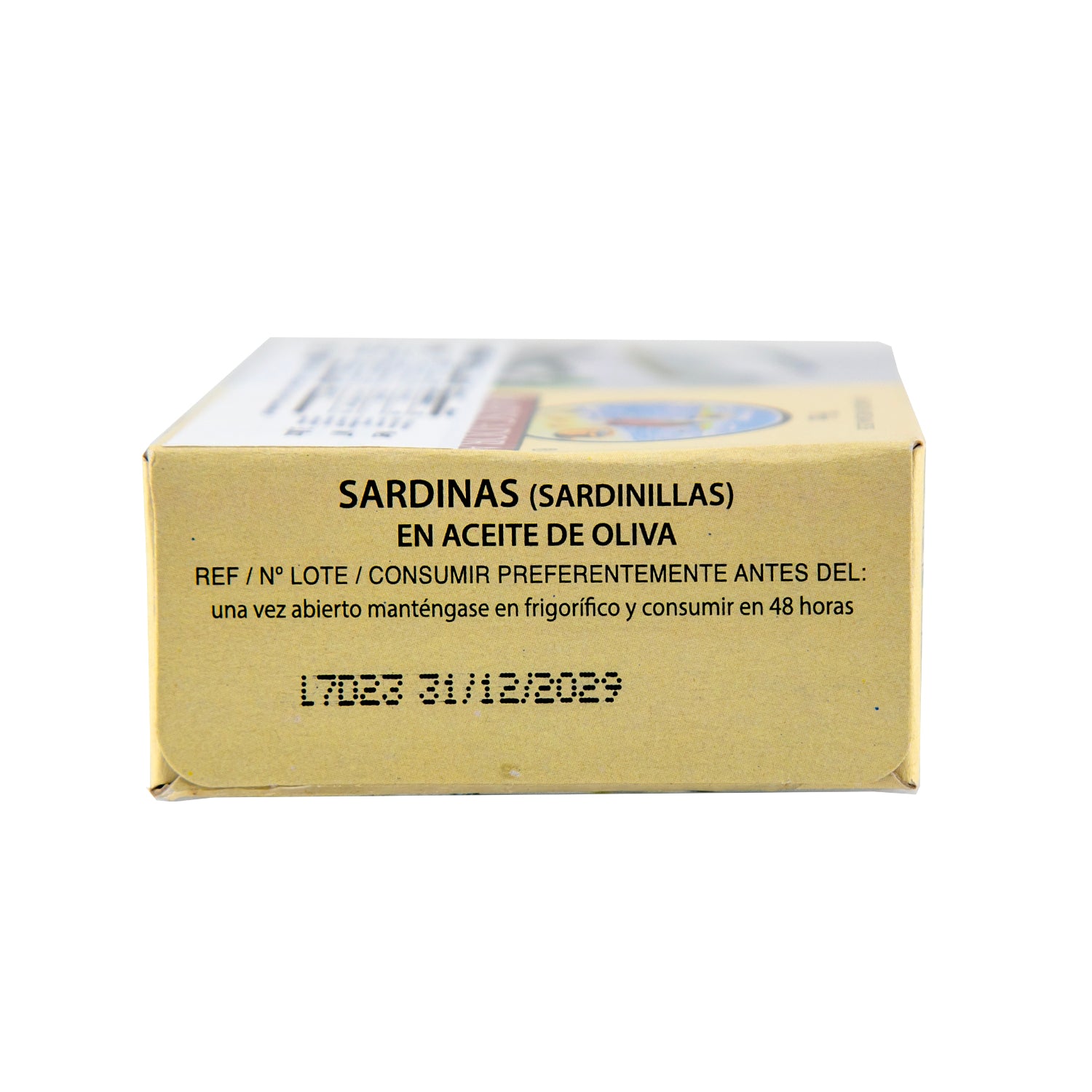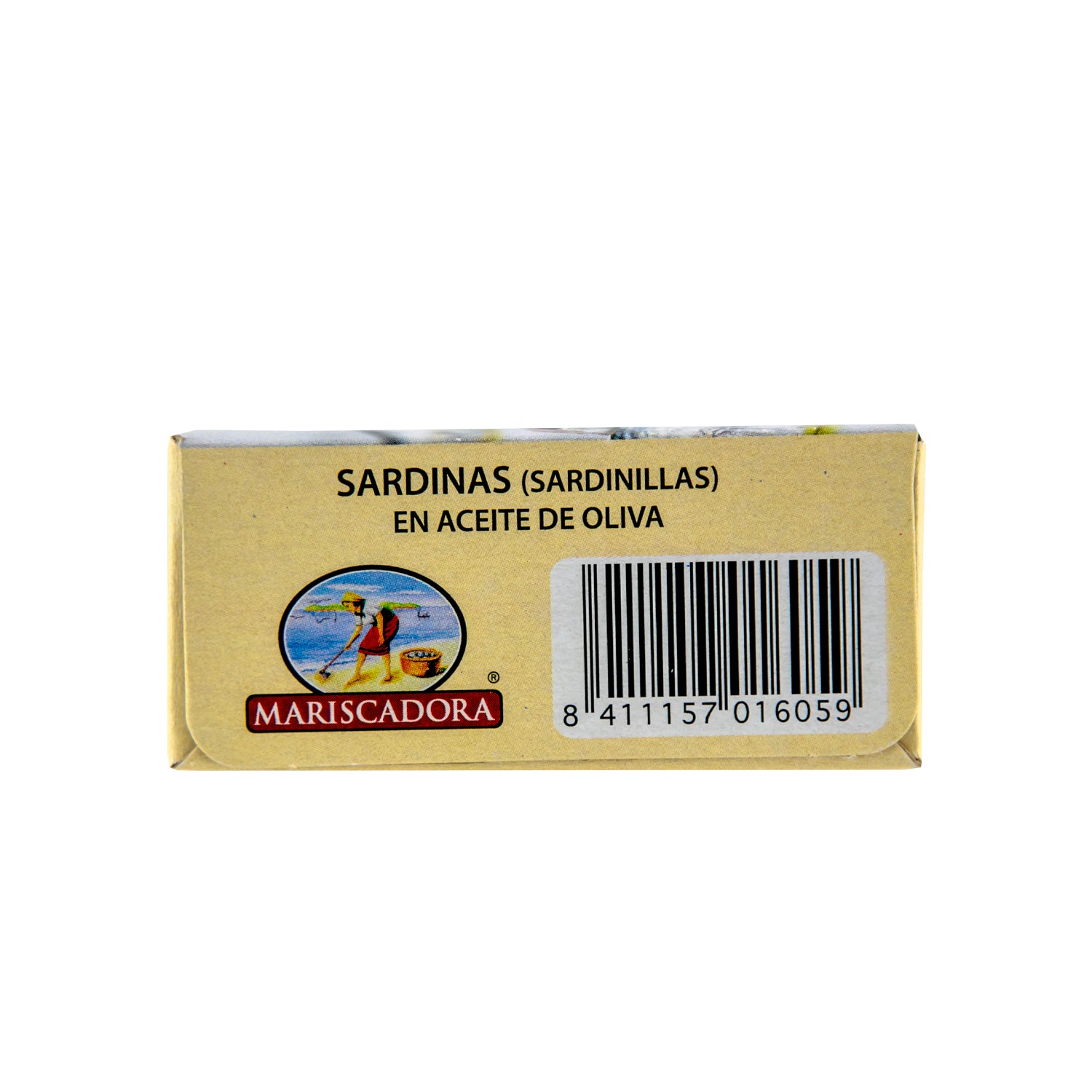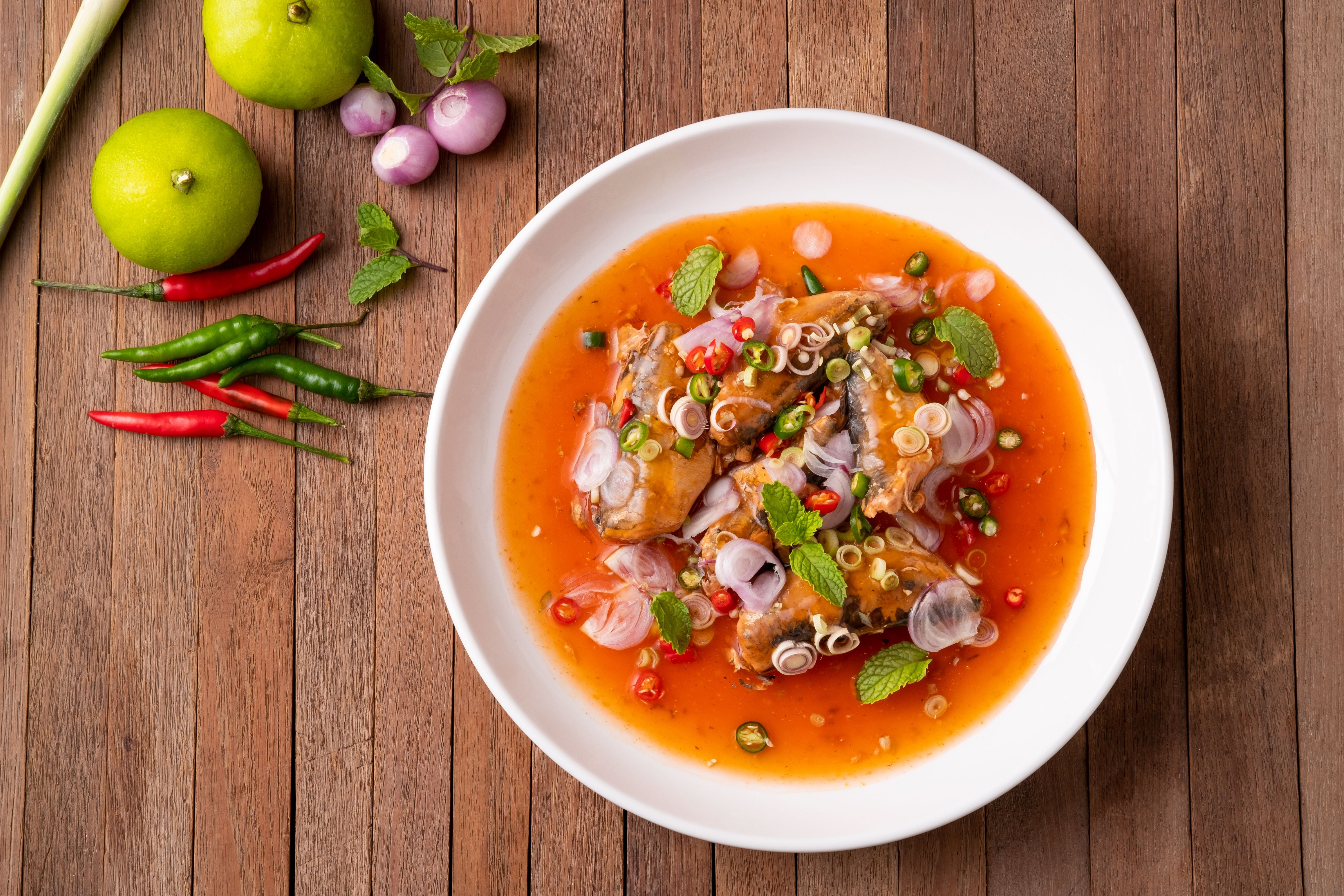 Discover the delicate flavor of Mariscadora's Small Sardines in Olive Oil. With the perfect balance of flavor and texture, these sardines offer unmatched quality and gusto. Enjoy an exquisite culinary experience with every bite!
About Small Sardines in Olive oil:

Small sardines in olive oil are a traditional Spanish delicacy that has been enjoyed for centuries. The sardines are caught in the wild in the Atlantic Ocean off the coast of Spain, particularly in the region of Galicia. The sardines are then preserved in high-quality olive oil, which helps to enhance their flavor and texture. The dish has been enjoyed in Spain for a multitude of generations. Today, there are many different varieties of small sardines in olive oil available from various regions of Spain, each with their own unique flavor and texture.
How to serve Mariscadora Small Sardines in Olive oil:
On top of crackers or bread: Serve the sardines on a platter with crackers or slices of crusty bread. Guests can help themselves to the fish and use the bread or crackers to scoop it up.

In a salad: Add the sardines to a salad of mixed greens, cherry tomatoes, and sliced cucumber. Drizzle with olive oil and balsamic vinegar.

In a sandwich: Spread mayonnaise or aioli on a roll or baguette. Add lettuce, sliced tomato, and the sardines.

In pasta: Cook some pasta and toss it with the sardines, some of the olive oil from the can, and other ingredients like cherry tomatoes, capers, and fresh herbs.

In a dip: Mash together sardines, mayo, chopped parsley, capers, lemon zest, lemon juice, salt, and pepper to taste. Serve with crackers and chips.

On top of pizza: Add sardines to a homemade or store-bought pizza. They pair well with other Mediterranean flavors like olives, artichokes, and roasted red peppers.
Disclaimer
Khayyan Specialty Foods, ZONA Food Market, Khayyan LLC and all its affiliates and partners make every effort to ensure that the product information provided on this e-commerce website and all packaging is current and accurate. Manufacturers do occasionally change their ingredient lists without prior notice. Information regarding product packaging and materials may differ or be more comprehensive than what is displayed on our website and packaging. We advise you to read labels, cautions, and instructions before using or consuming a product and not to rely solely on the provided information, including but not limited to the product description, country of origin, nutrition, ingredients, allergens, and other details. If you require further information, please contact us at www.khayyan.com.
Khayyan LLC, the owner of this e-commerce website, disclaims any and all responsibility for inaccuracies, omissions or misstatements on the product labels and throughout product descriptions found on this e-commerce website.
Share: