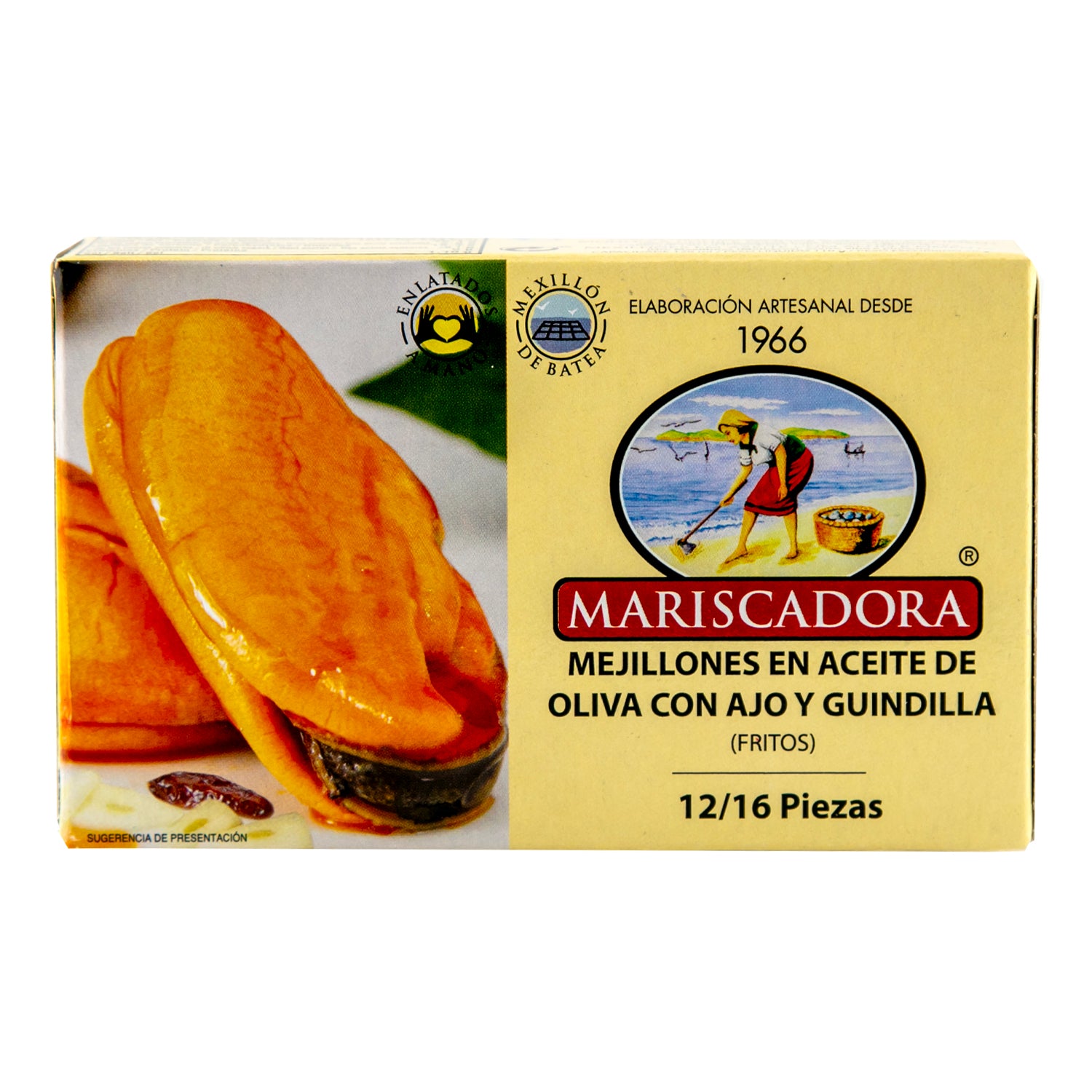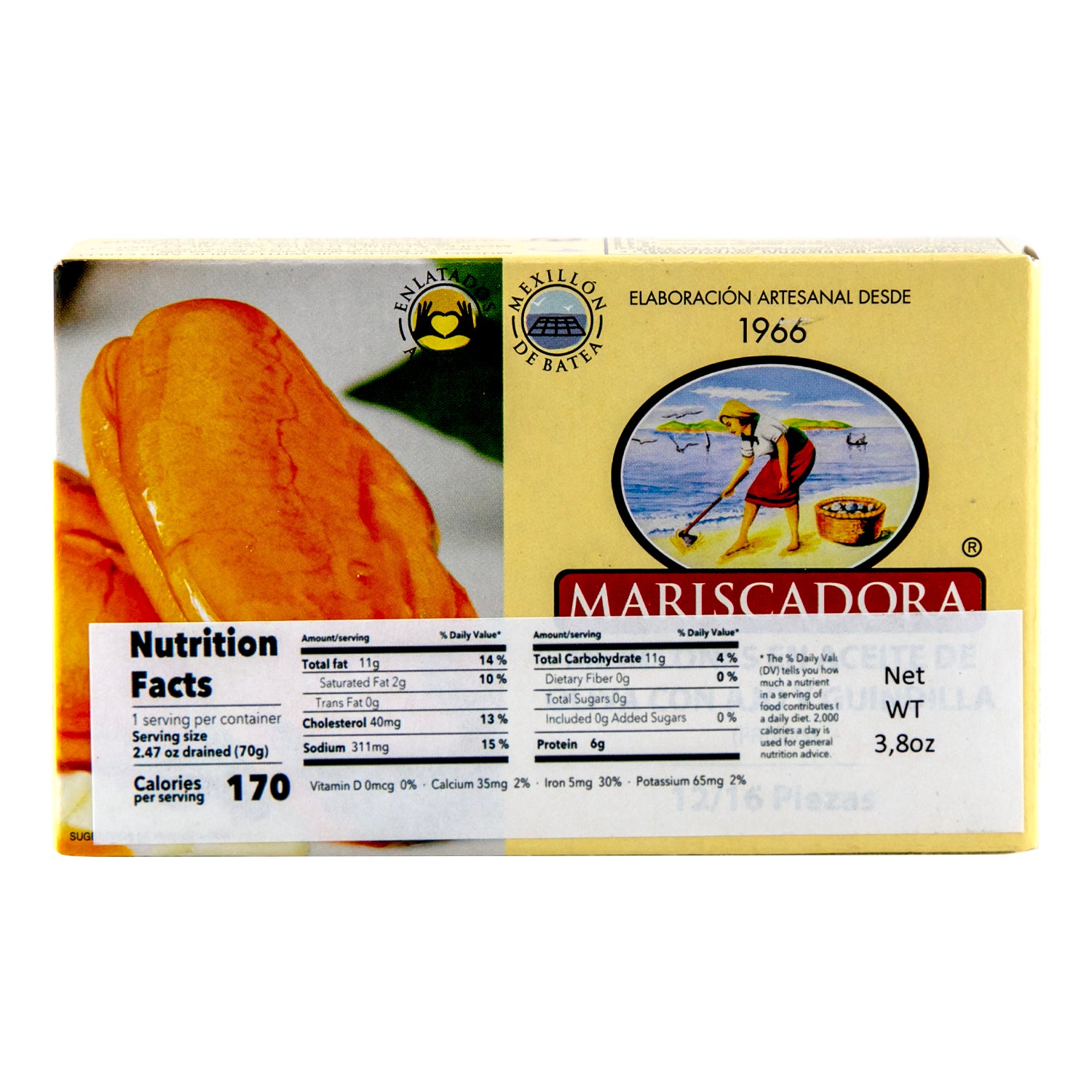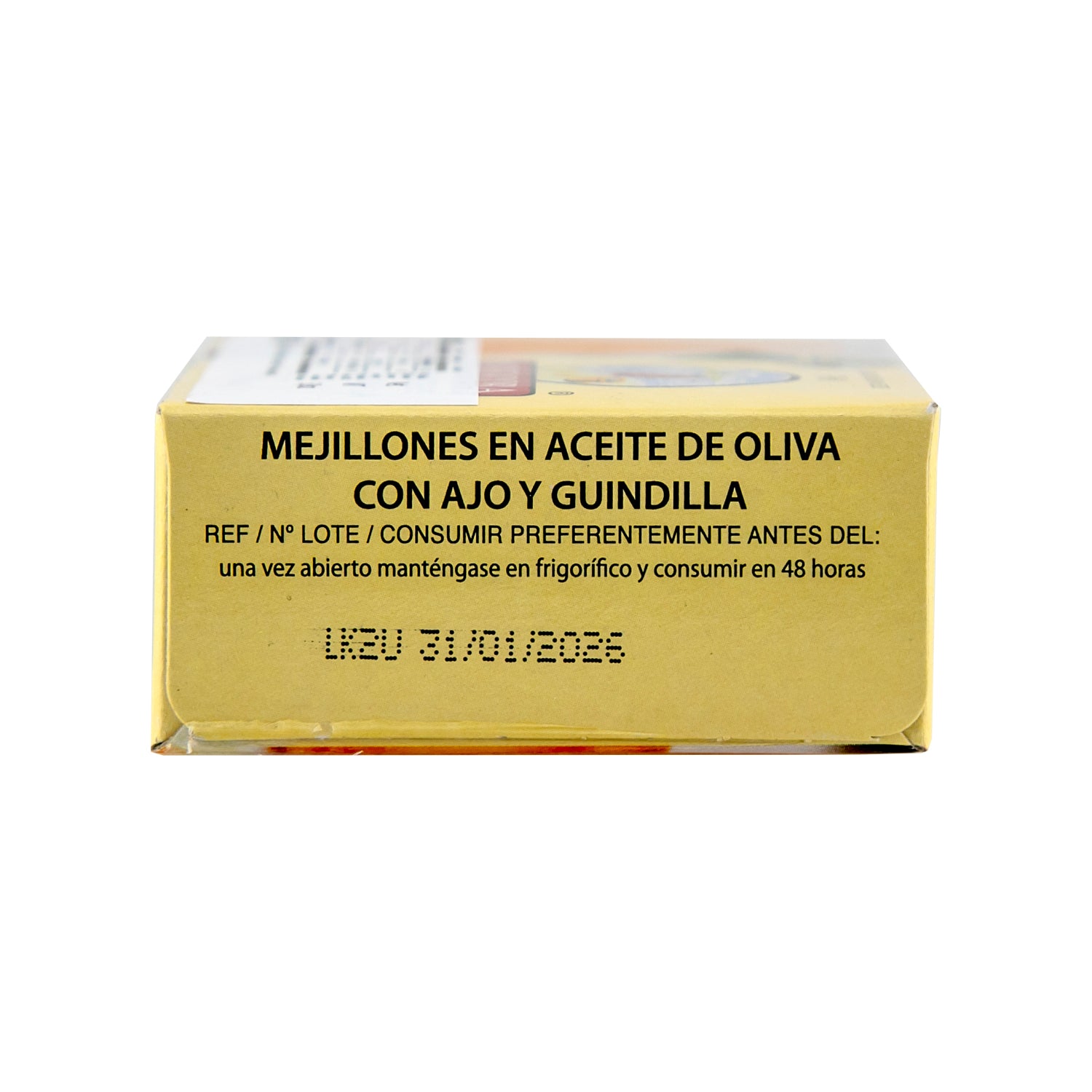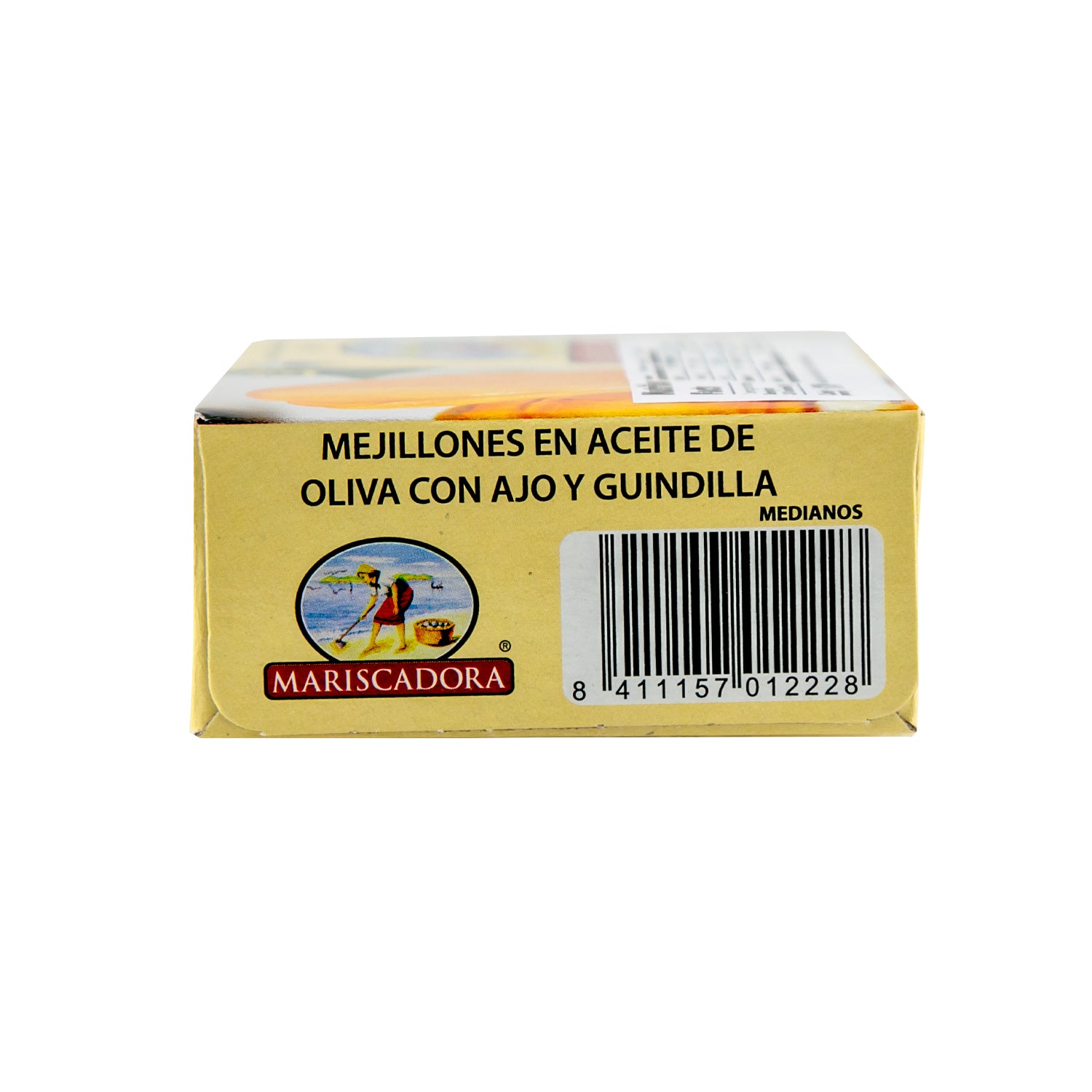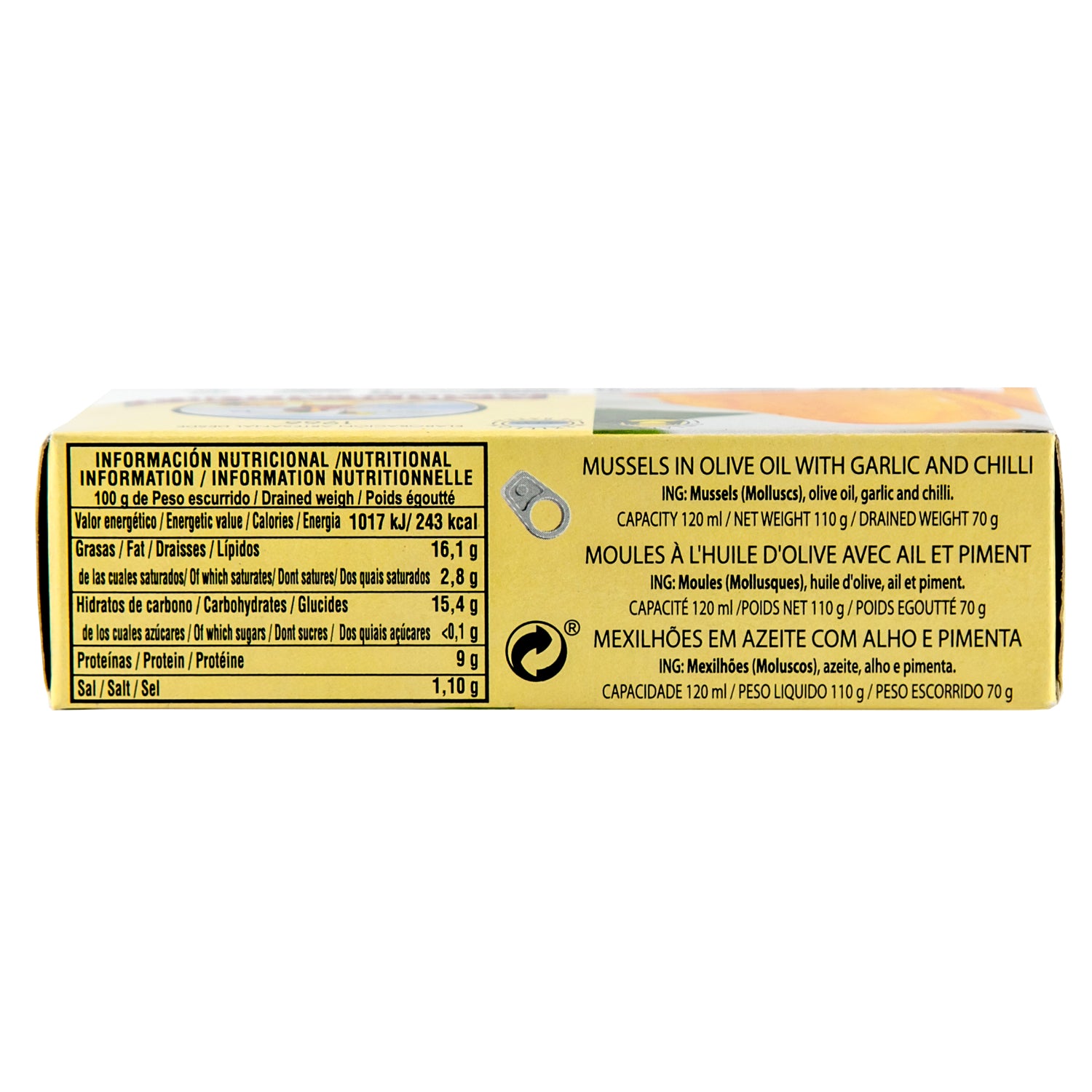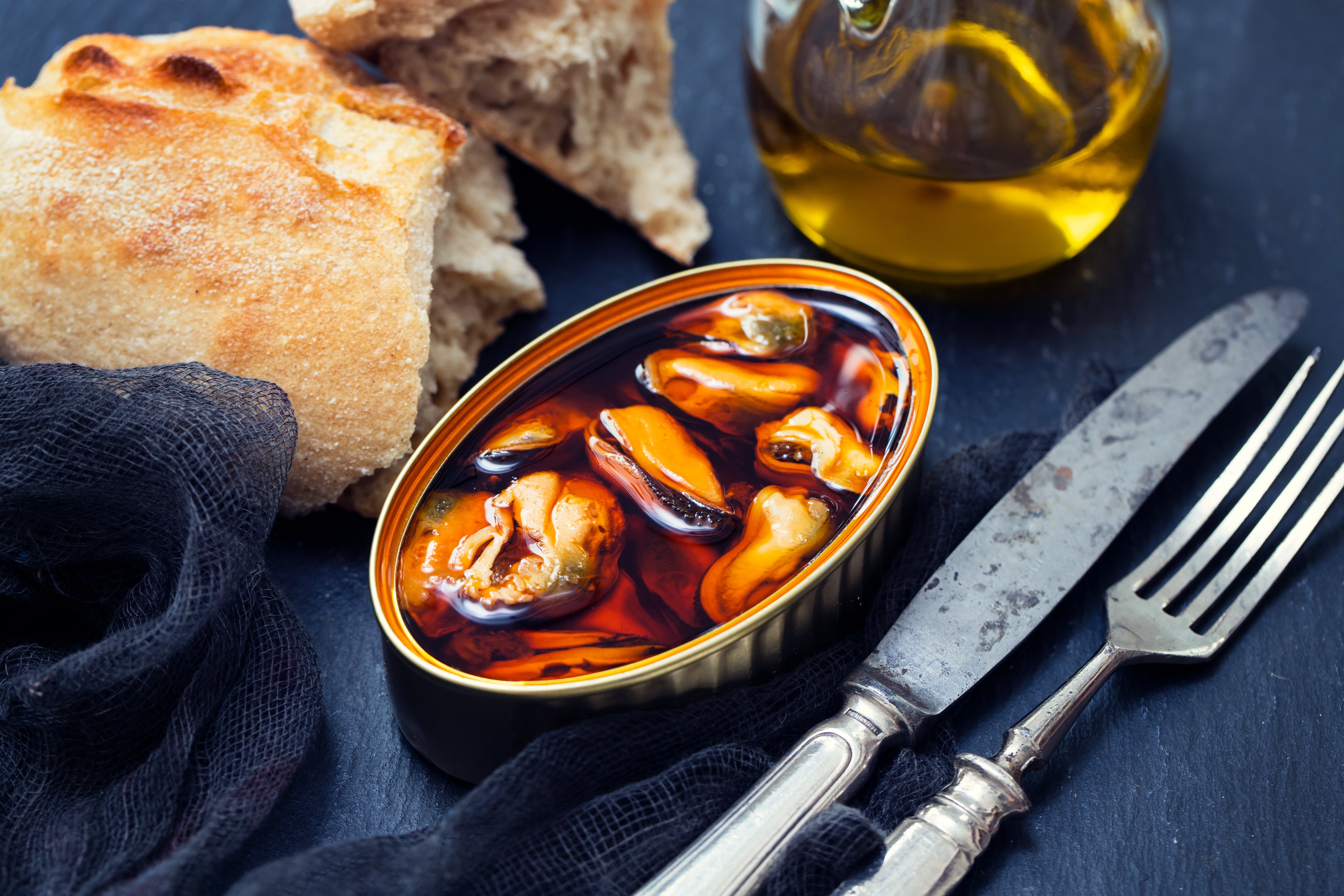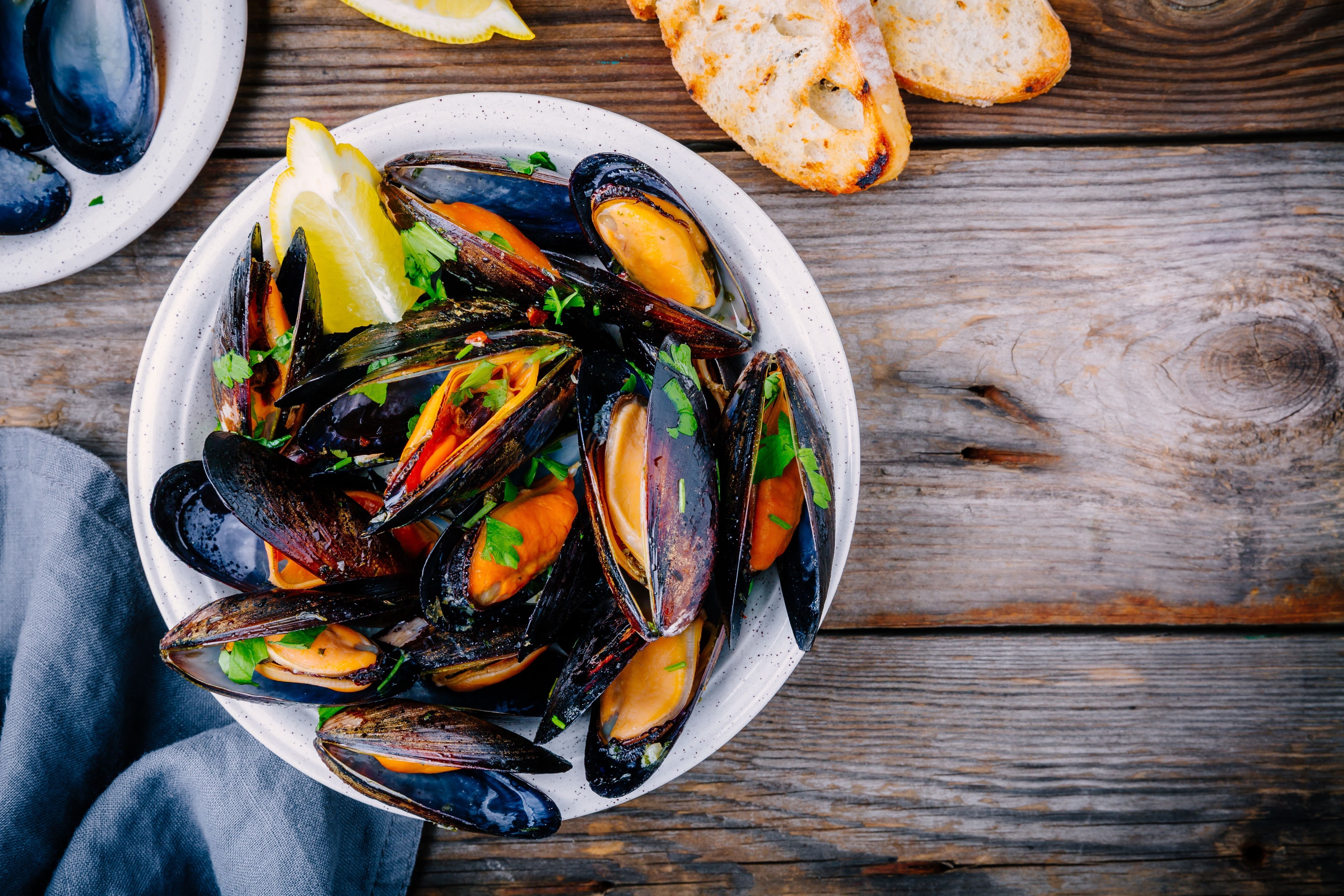 Mariscadora Mussels in olive oil with garlic and chili is a robust, flavorful seafood dish made with savory ingredients. Mussels are rich in nutrients like omega 3 fatty acids, iron, and phosphorus, and the addition of garlic, chili, and olive oil give this dish an extra kick of flavor and health benefits.
Product: Mussels in olive oil with garlic and chili
Origin: Galicia Spain (Hand Packed)
Ingredients: Mussels (Molluscs), olive oil, garlic and chili
Recommended use:

A

s a tapa, in creamy sauce, in pasta, stir-fry, 

bouillabaisse

Size: 110 gr (3.8 oz) Easy Open Can
The Mussels story:
Mussels are native to Spain and are cultivated in the region of Galicia. They naturally thrive there, thanks to upwelling from the Atlantic Ocean that brings in nutrients and phytoplankton, a natural food source. Spain is the largest producer of mussels in Europe, with over 200,000 tonnes produced per year. Mussel farming in Spain is divided between bottom culture and rope grown, with northern countries, especially the Netherlands, concentrating on the former, while Spain and Italy concentrate on the latter. Mussel farming Spanish style is a semiculture in which the first phase of the mussel's life cycle, i.e. larval development, is left entirely to nature.
Dishes and cooking methods with Mussels:
Moules marinières: a classic French dish of mussels cooked in white wine, garlic, shallots, and parsley

.

Mussels in tomato sauce: a Spanish dish of mussels cooked in a tomato-based sauce with garlic, onions, and paprika

.

Mussels in cream sauce: a Belgian dish of mussels cooked in a creamy broth with garlic, shallots, and white wine

.

Grilled mussels: mussels can be grilled on the half shell with butter, garlic, and herbs

.

Steamed mussels: mussels can be steamed in a pot with white wine, garlic, and herbs

.

Mussels in pasta: mussels can be added to pasta dishes, such as linguine with white wine and garlic sauce.
Disclaimer
Khayyan Specialty Foods, ZONA Food Market, Khayyan LLC and all its affiliates and partners make every effort to ensure that the product information provided on this e-commerce website and all packaging is current and accurate. Manufacturers do occasionally change their ingredient lists without prior notice. Information regarding product packaging and materials may differ or be more comprehensive than what is displayed on our website and packaging. We advise you to read labels, cautions, and instructions before using or consuming a product and not to rely solely on the provided information, including but not limited to the product description, country of origin, nutrition, ingredients, allergens, and other details. If you require further information, please contact us at www.khayyan.com.
Khayyan LLC, the owner of this e-commerce website, disclaims any and all responsibility for inaccuracies, omissions or misstatements on the product labels and throughout product descriptions found on this e-commerce website.
Share: