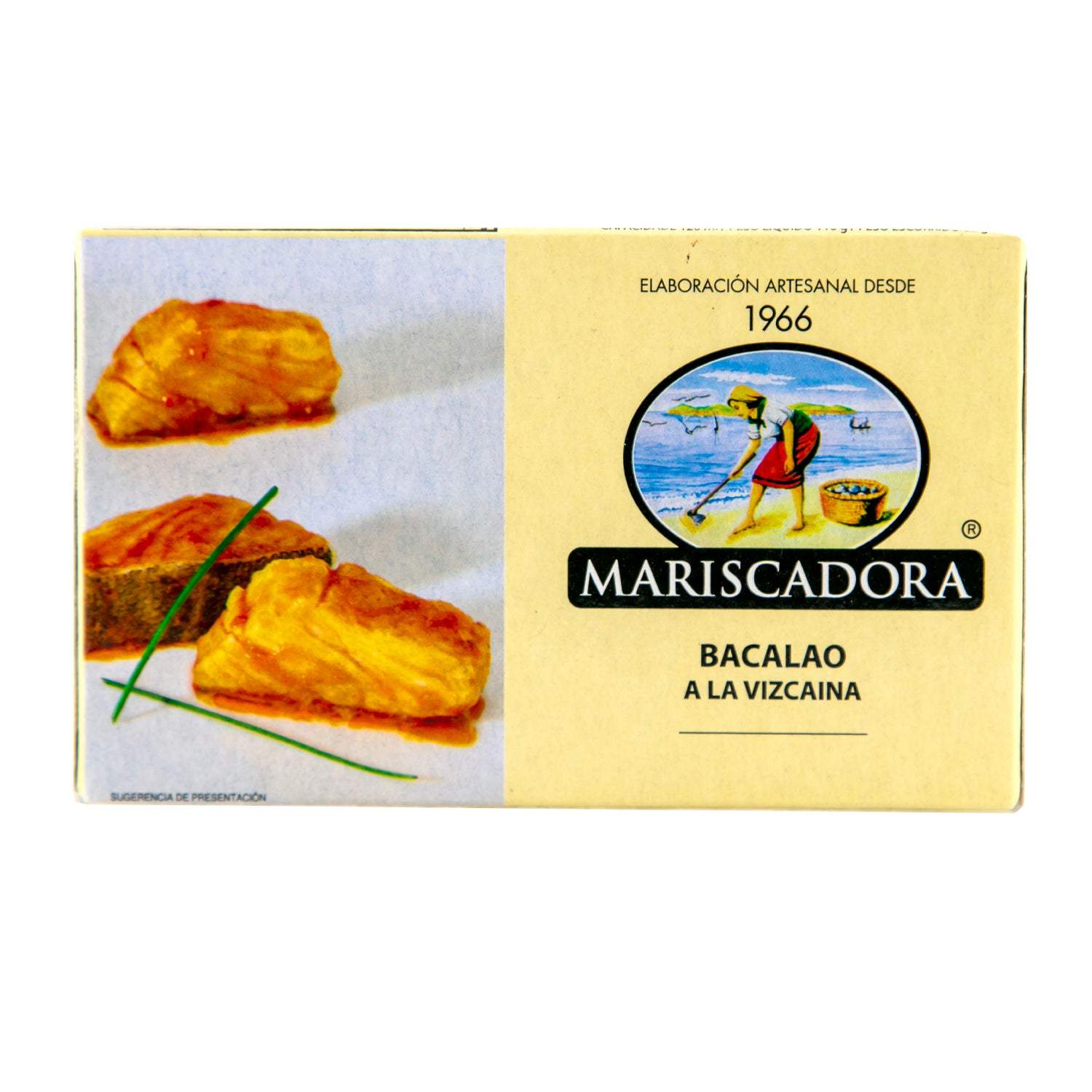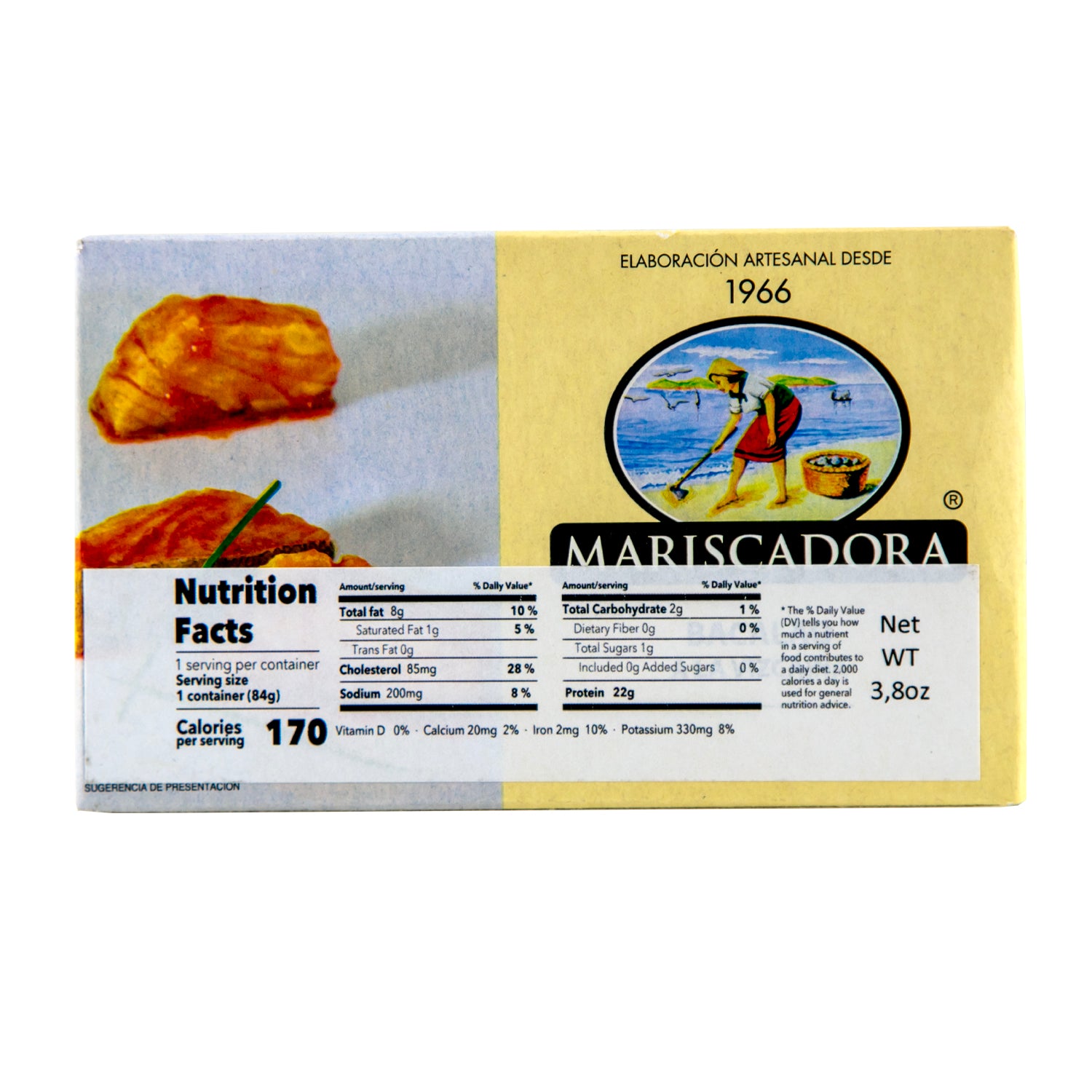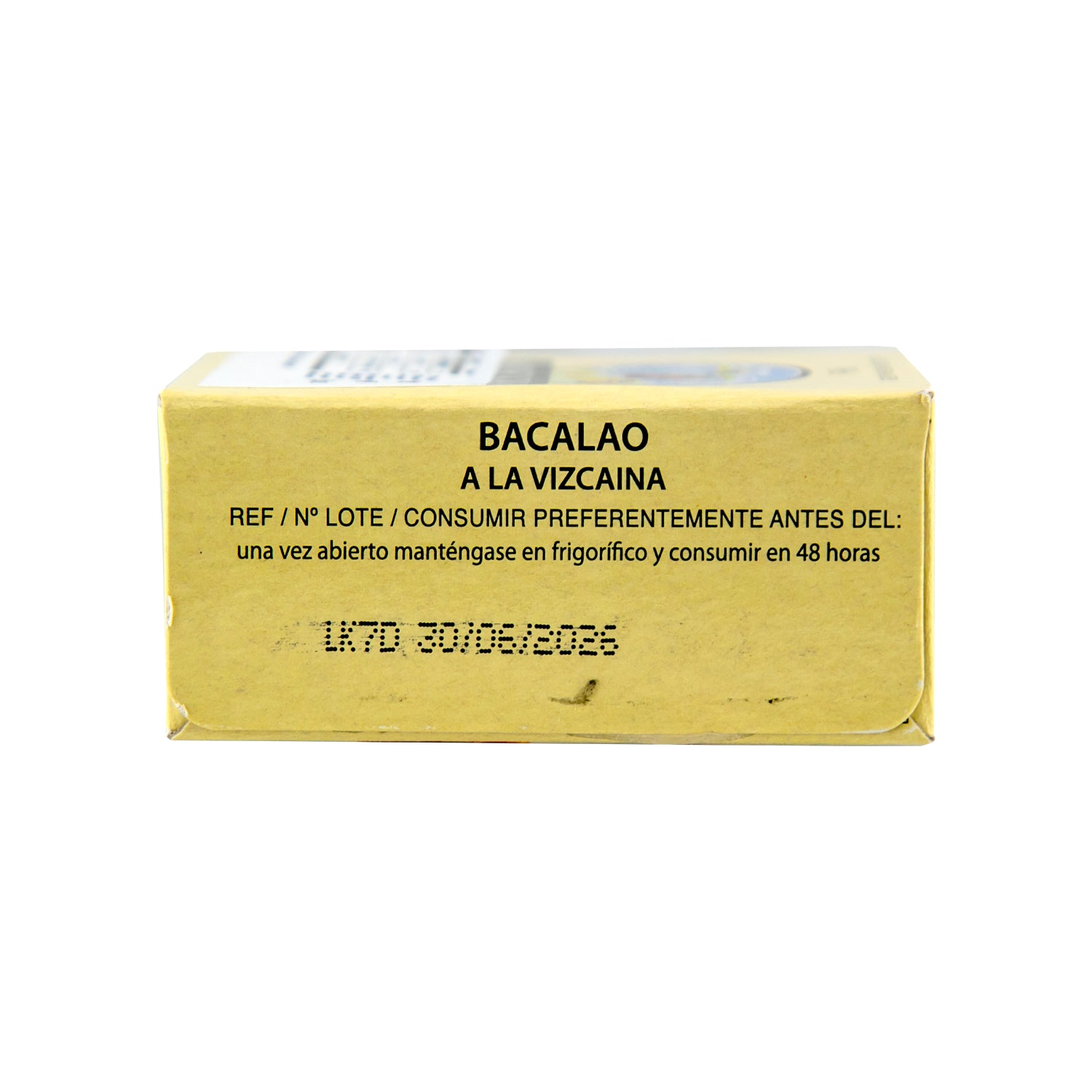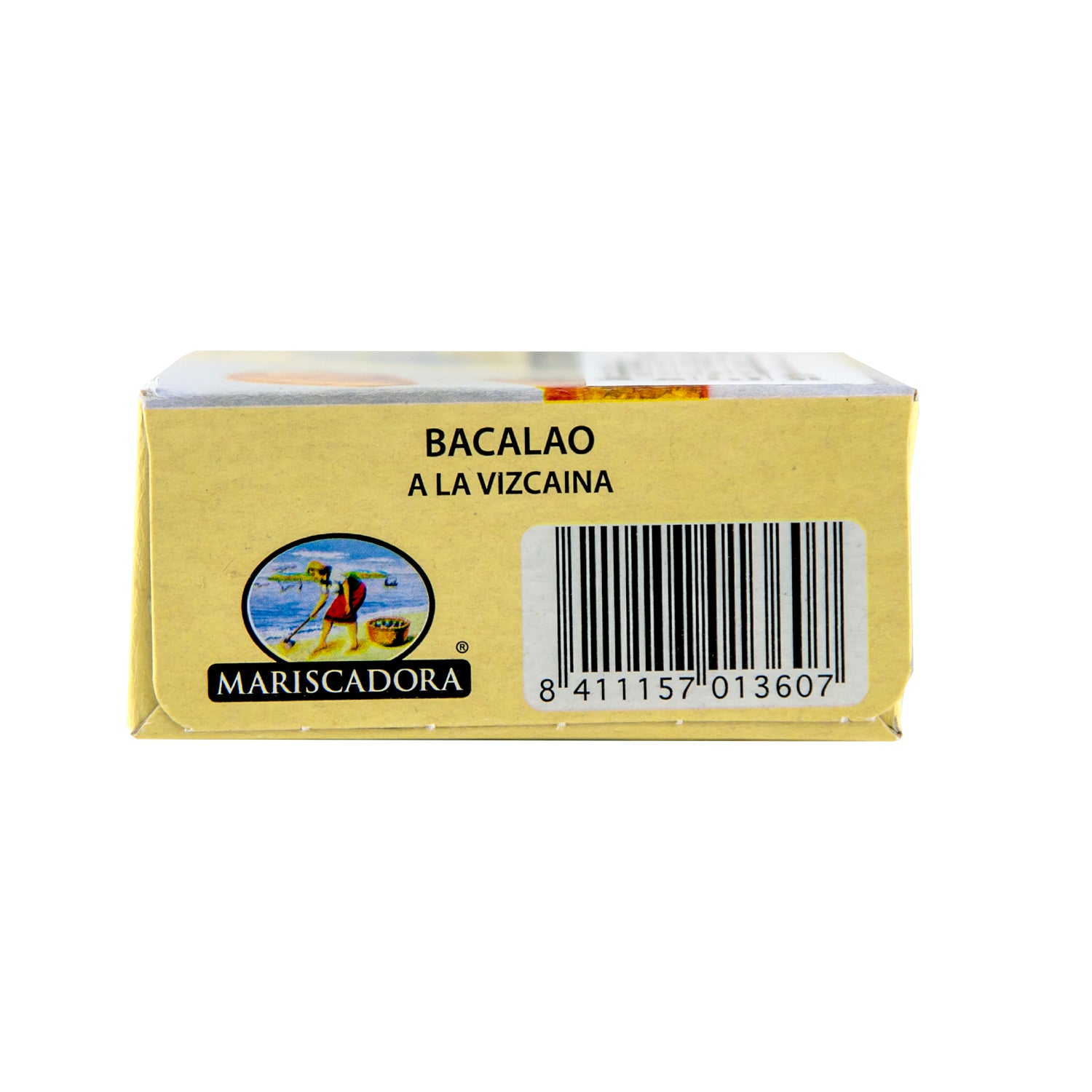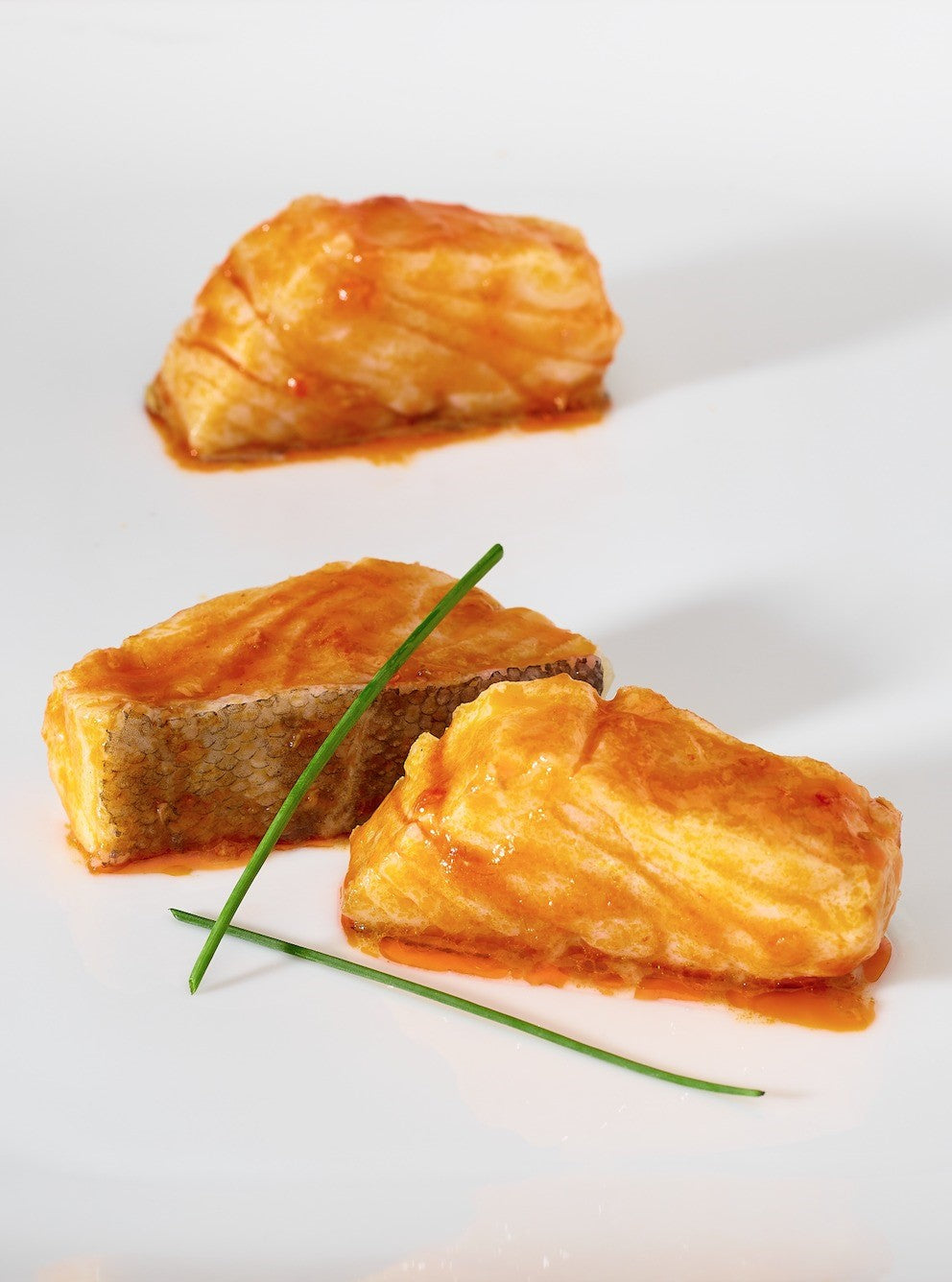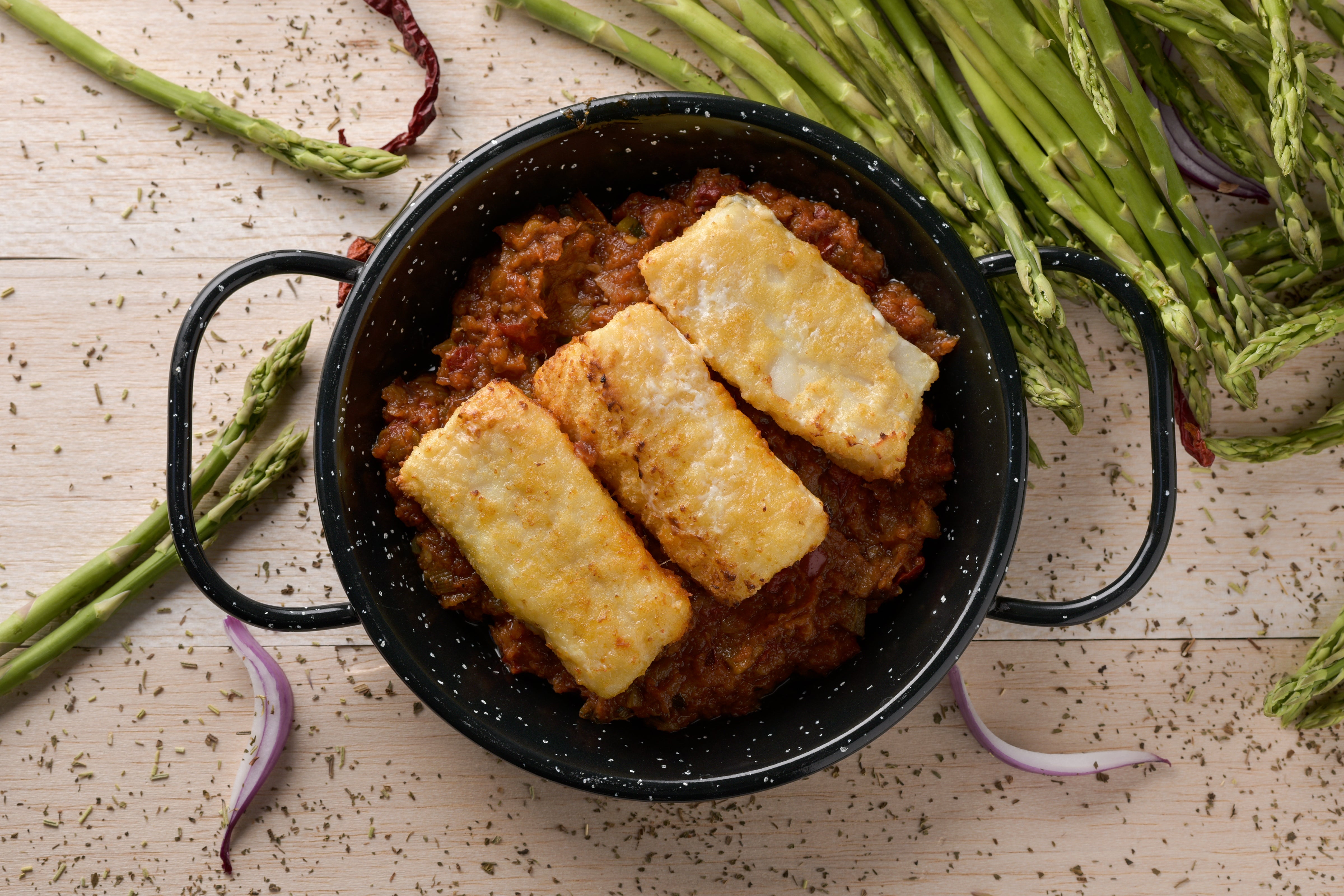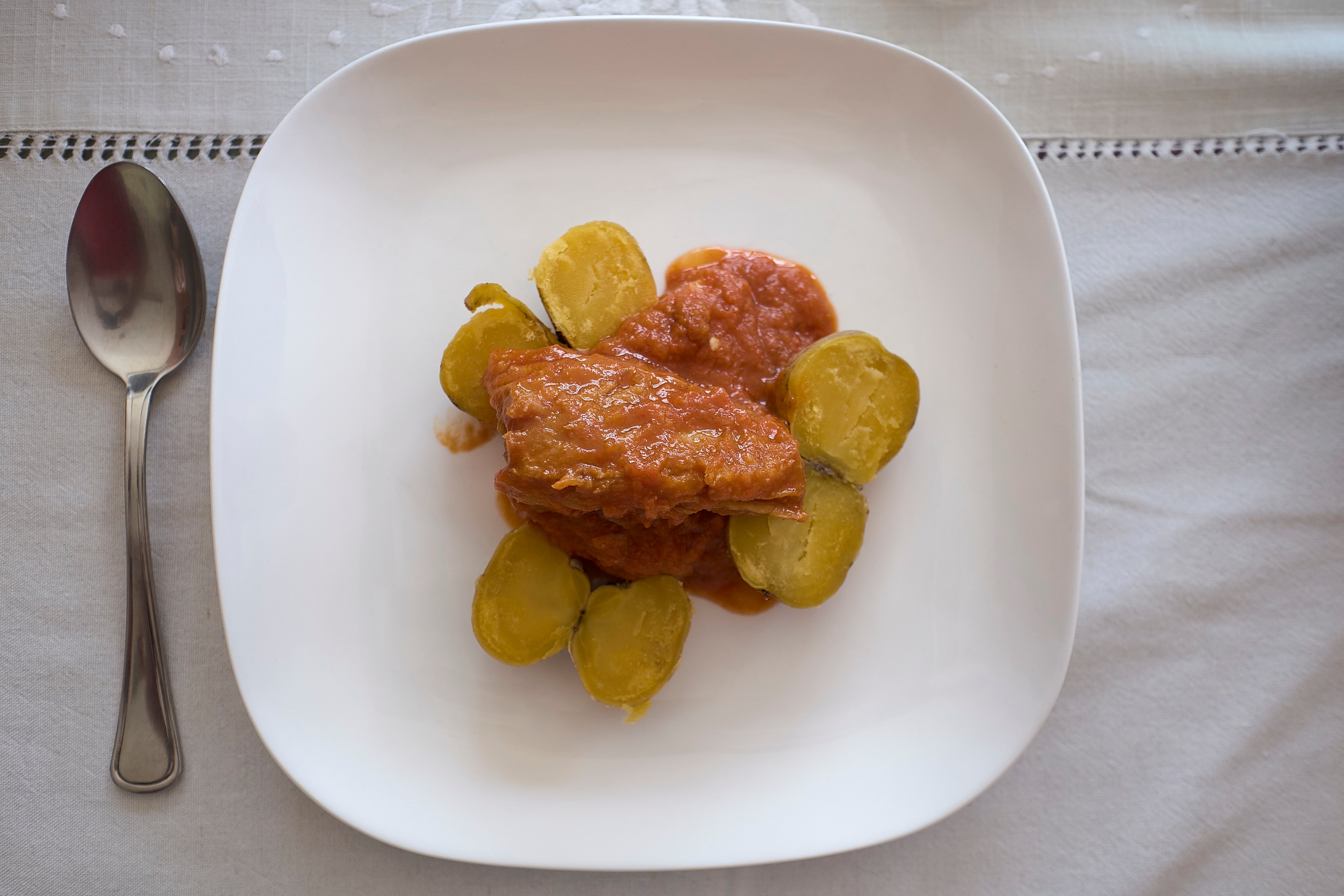 Mariscadora Cod-fish in Biscay style sauce is made of fresh cod-fish with tomatoes, onions, and peppers. This savory dish is a traditional recipe from the Biscay region of Spain. Perfectly cooked, the cod-fish is a great source of lean protein with numerous health benefits.
Product: Cod-fish in Biscay style sauce

Origin: Galicia Spain (Hand Packed)
Ingredients: Cod-fish, sunflower oil, tomato, onion, pepper, spices and salt
Recommended use: As a tapa, in a salad, sandwich, main course
Size: 110 gr (3.8 oz) Easy Open Can
The Cod-fish in Biscay style sauce story:
The Biscay style cod dish is a traditional Basque recipe that consists of cod fillets cooked in the Biscayan sauce. The sauce is made from choricero peppers, onions, and olive oil. The Basque Country is a region of northern Spain that is credited with bringing cod fish back from the Atlantic Ocean for hundreds of years. The dish is popular all over Spain and is made with salt cod, garlic, and olive oil. The constant motion of the olive oil and salt cod allows them to emulsify into the fantastic pil-pil sauce. The Biscay style cod dish is similar to the Bacalao al pil-pil dish, which is also a traditional Basque recipe made with salt cod, garlic, and olive oil. The Biscay style cod dish is also known as Bacalao a la Vizcaína. The sauce used in the dish is called Salsa vizcaína, which is a Basque classic made from choricero peppers and onions.
Ways to serve Mariscadora Cod-fish in biscay style sauce:
With

 

a side of white

 

rice or boiled

 

roots like yuca, malanga, yautia, etc.

 

As

 

part of a traditional

 

Basque menu that

 

includes other

 

dishes like marmitako (tuna pot), porrusalda (leek soup), and

 

kokotxas (made from

 

stewed cod necks)

 

Evenly divided on

 

a serving plate

 

and garnished with

 

parsley, if desired
With tomatoes, parsley, chicken

 

bouillon, salt, olives, chiles, and

 

bay leaves
With

 

a mixture of

 

spices such as

 

thyme and laurel, tomato, olives, and a touch

 

of hot sauce
Disclaimer
Khayyan Specialty Foods, ZONA Food Market, Khayyan LLC and all its affiliates and partners make every effort to ensure that the product information provided on this e-commerce website and all packaging is current and accurate. Manufacturers do occasionally change their ingredient lists without prior notice. Information regarding product packaging and materials may differ or be more comprehensive than what is displayed on our website and packaging. We advise you to read labels, cautions, and instructions before using or consuming a product and not to rely solely on the provided information, including but not limited to the product description, country of origin, nutrition, ingredients, allergens, and other details. If you require further information, please contact us at www.khayyan.com.
Khayyan LLC, the owner of this e-commerce website, disclaims any and all responsibility for inaccuracies, omissions or misstatements on the product labels and throughout product descriptions found on this e-commerce website.
Share: