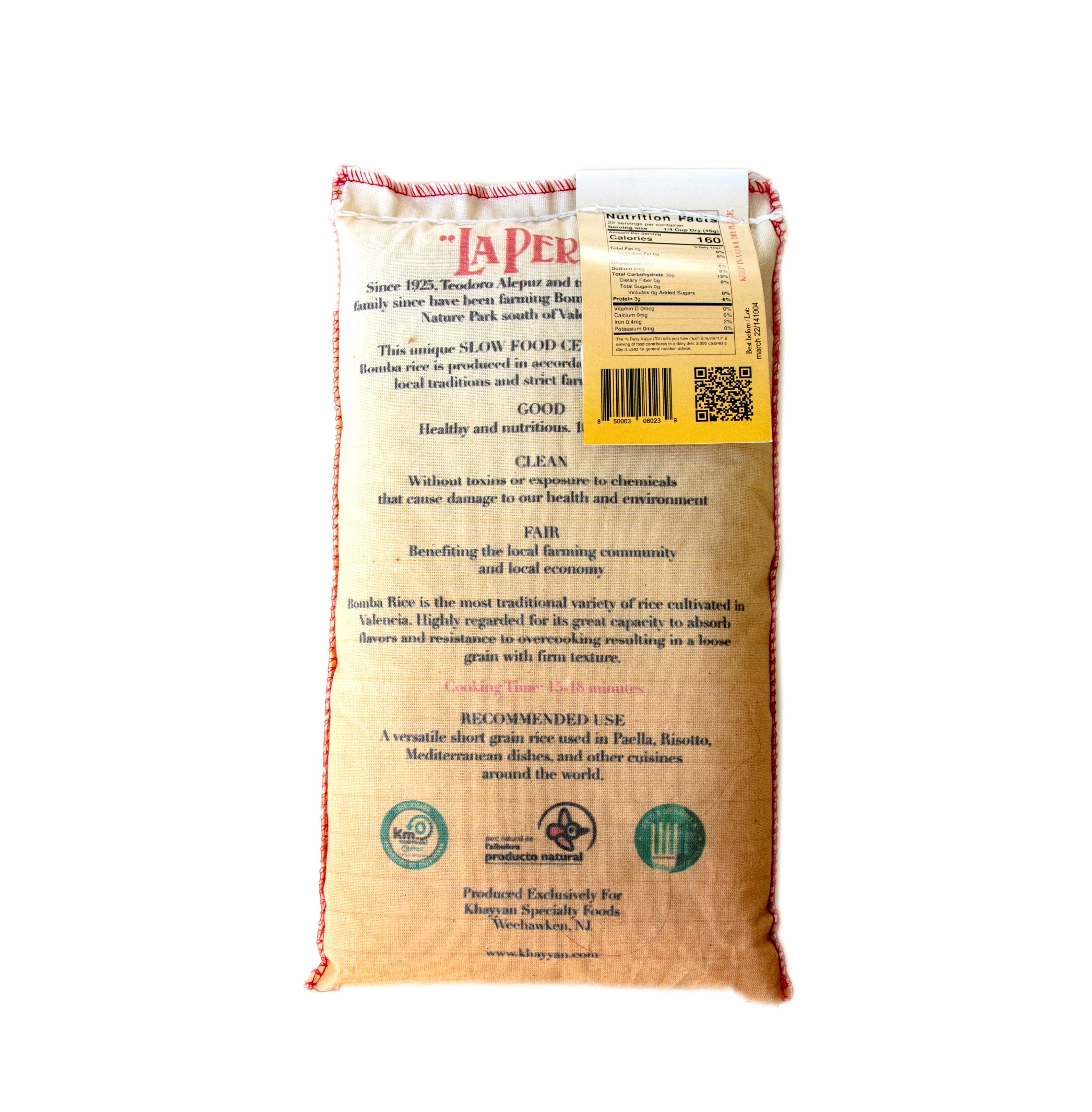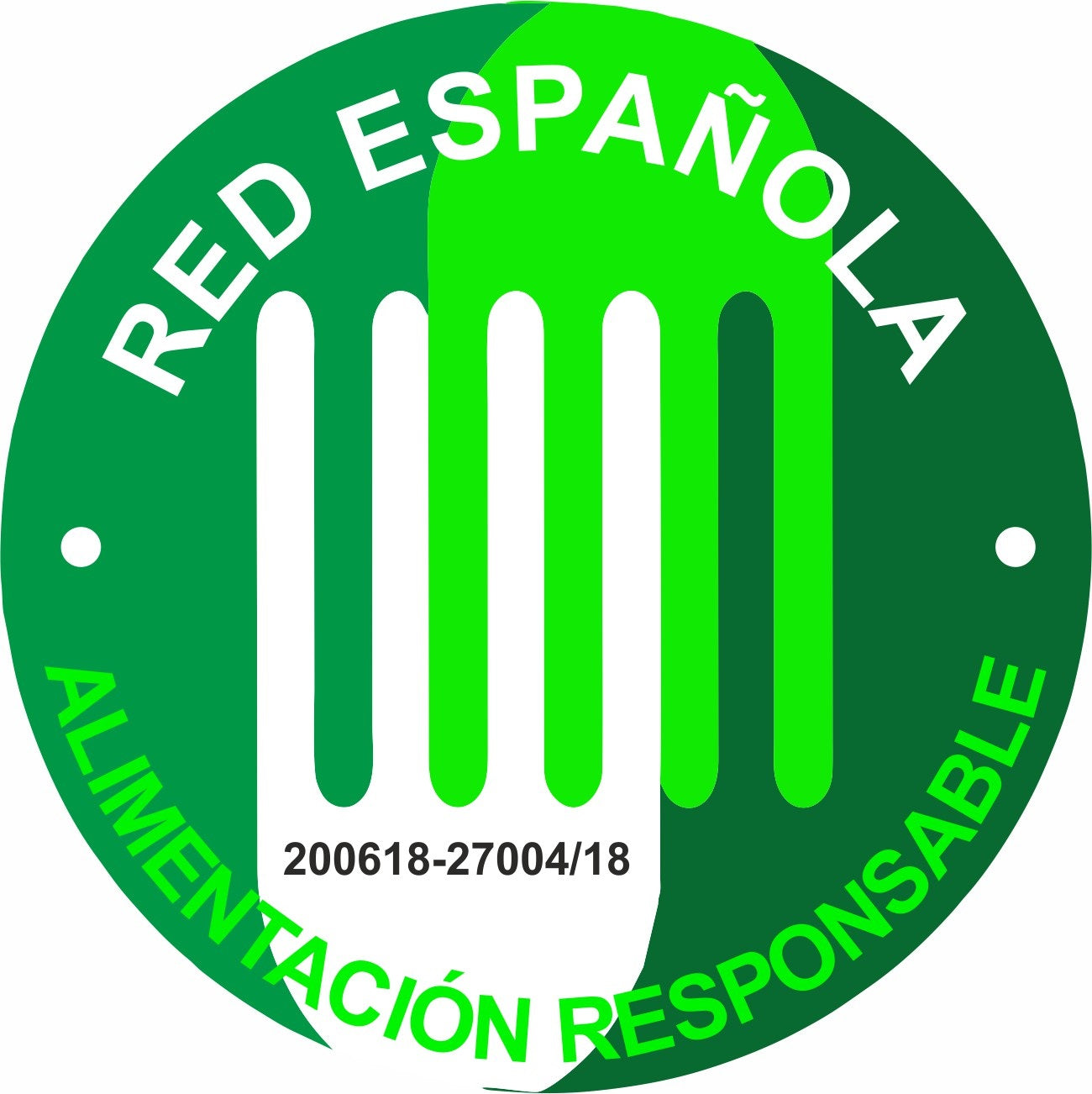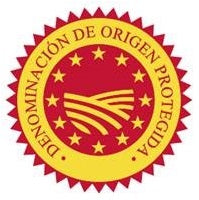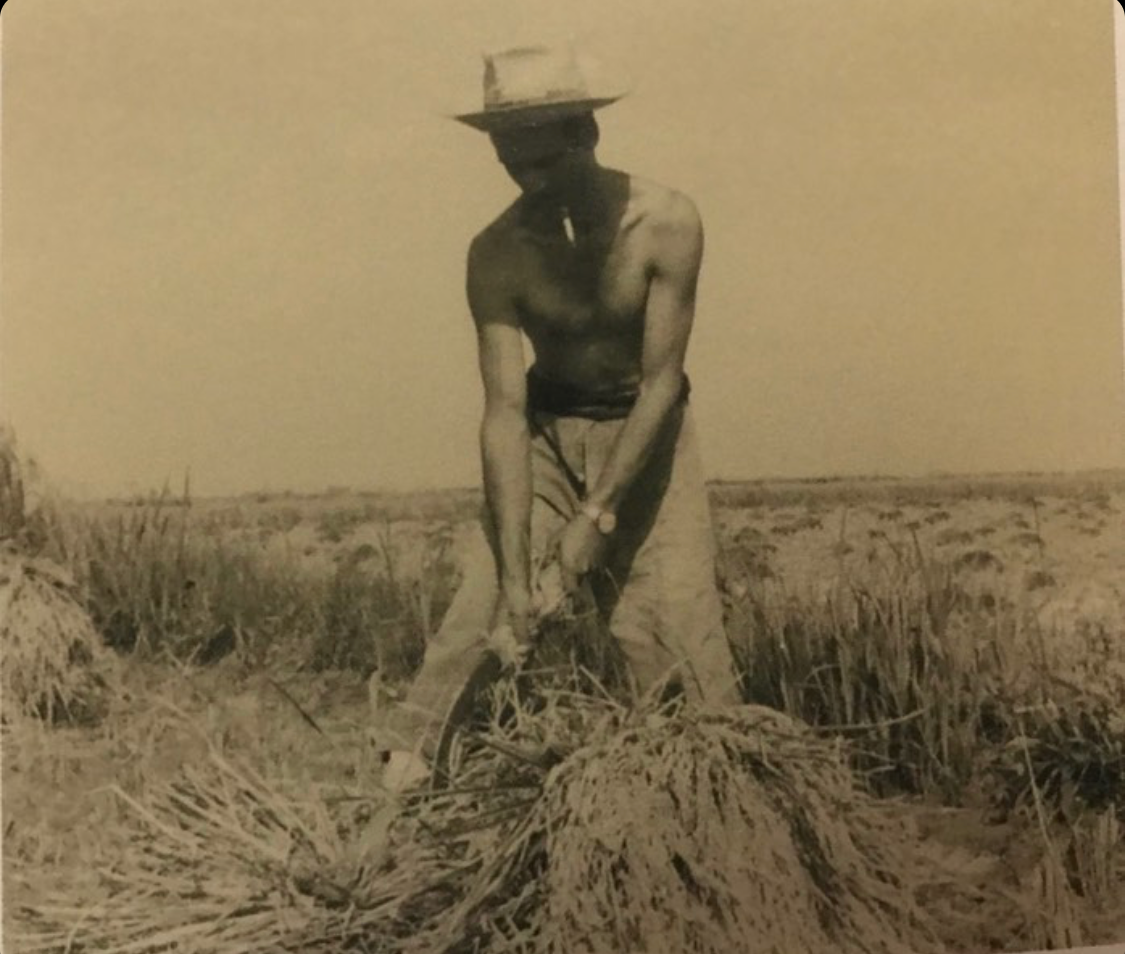 The traditional paella rice of Spain, BOMBA Arroz, (also known as the "Queen of Rice") is a varietal most commonly found in Valencia the capital of Paella making. It is a round rice, or short grain, and can be used in many recipes both for Mediterranean and other cuisines from around the world.  The Bomba rice is beloved by gourmet chefs for its loose dry texture and for the fact that it soaks up 30 percent of its weight and size with the broth it is prepared in adding amazing consistency of flavors to all dishes.
Origin: Albufera Natural Park, (Valencia) Spain
Certifications:  Slow Food Valencia, Kilometro Cero, Alimentacion Responsable
Recommended use: all rice dishes and soups
Size: 1 kg (2.2 lb) burlap bag
Disclaimer
Khayyan Specialty Foods, ZONA Food Market, Khayyan LLC and all its affiliates and partners make every effort to ensure that the product information provided on this e-commerce website and all packaging is current and accurate. Manufacturers do occasionally change their ingredient lists without prior notice. Information regarding product packaging and materials may differ or be more comprehensive than what is displayed on our website and packaging. We advise you to read labels, cautions, and instructions before using or consuming a product and not to rely solely on the provided information, including but not limited to the product description, country of origin, nutrition, ingredients, allergens, and other details. If you require further information, please contact us at www.khayyan.com.
Khayyan LLC, the owner of this e-commerce website, disclaims any and all responsibility for inaccuracies, omissions or misstatements on the product labels and throughout product descriptions found on this e-commerce website.
Share: