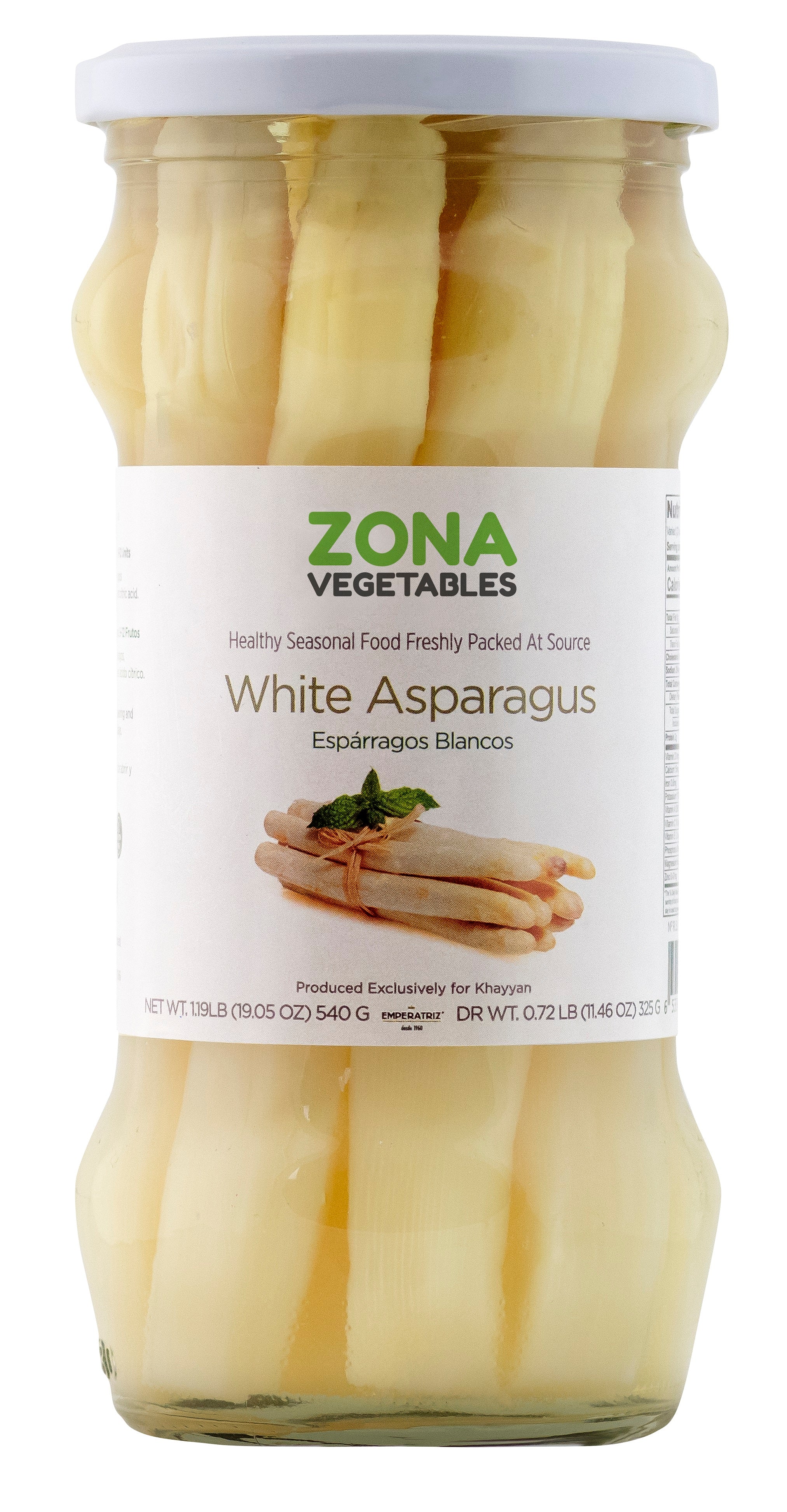 From the family of Asparagus Officinalis, it is a spring vegetable, native of Europe and best known product of the fertile region of Navarra. It is of white color, soft texture and balanced bitterness. Grown and harvested without daylight, thus avoiding the transformation into a green asparagus . Right after harvesting, it is immediately prepared to be preserved and jarred utilizing a traditional pickling method unique to the region to freshly preserve its wonderful qualities. Used for centuries for medicinal purposes, this bunch is packed with flavor, vitamins, minerals and are low sodium. Hold on to spring all year around!
Origin: Navarra, Spain
Designation of Origin: Esparrago de Navarra (H: 563619 0)
Varietal: White Asparagus from the Asparagus Officinalis family
Flavor Profile: mild, earthy flavor with a slight bitterness. Smooth to the palate
Recommended Use: Garnish meats and fish dishes, as an ingredient for salads and purees. They are best enjoy out of the jar, drained with a dollop of mayonnaise and a glass of wine
Size: 210 gr (0.46 lbs) net dry weight
Disclaimer
Khayyan Specialty Foods, ZONA Food Market, Khayyan LLC and all its affiliates and partners make every effort to ensure that the product information provided on this e-commerce website and all packaging is current and accurate. Manufacturers do occasionally change their ingredient lists without prior notice. Information regarding product packaging and materials may differ or be more comprehensive than what is displayed on our website and packaging. We advise you to read labels, cautions, and instructions before using or consuming a product and not to rely solely on the provided information, including but not limited to the product description, country of origin, nutrition, ingredients, allergens, and other details. If you require further information, please contact us at www.khayyan.com.
Khayyan LLC, the owner of this e-commerce website, disclaims any and all responsibility for inaccuracies, omissions or misstatements on the product labels and throughout product descriptions found on this e-commerce website.
Share: