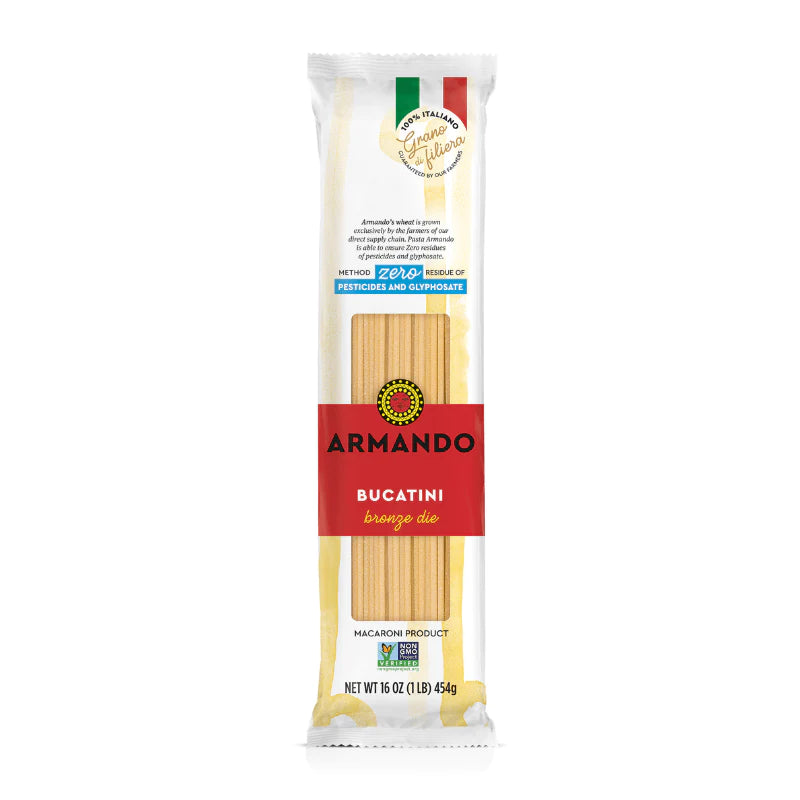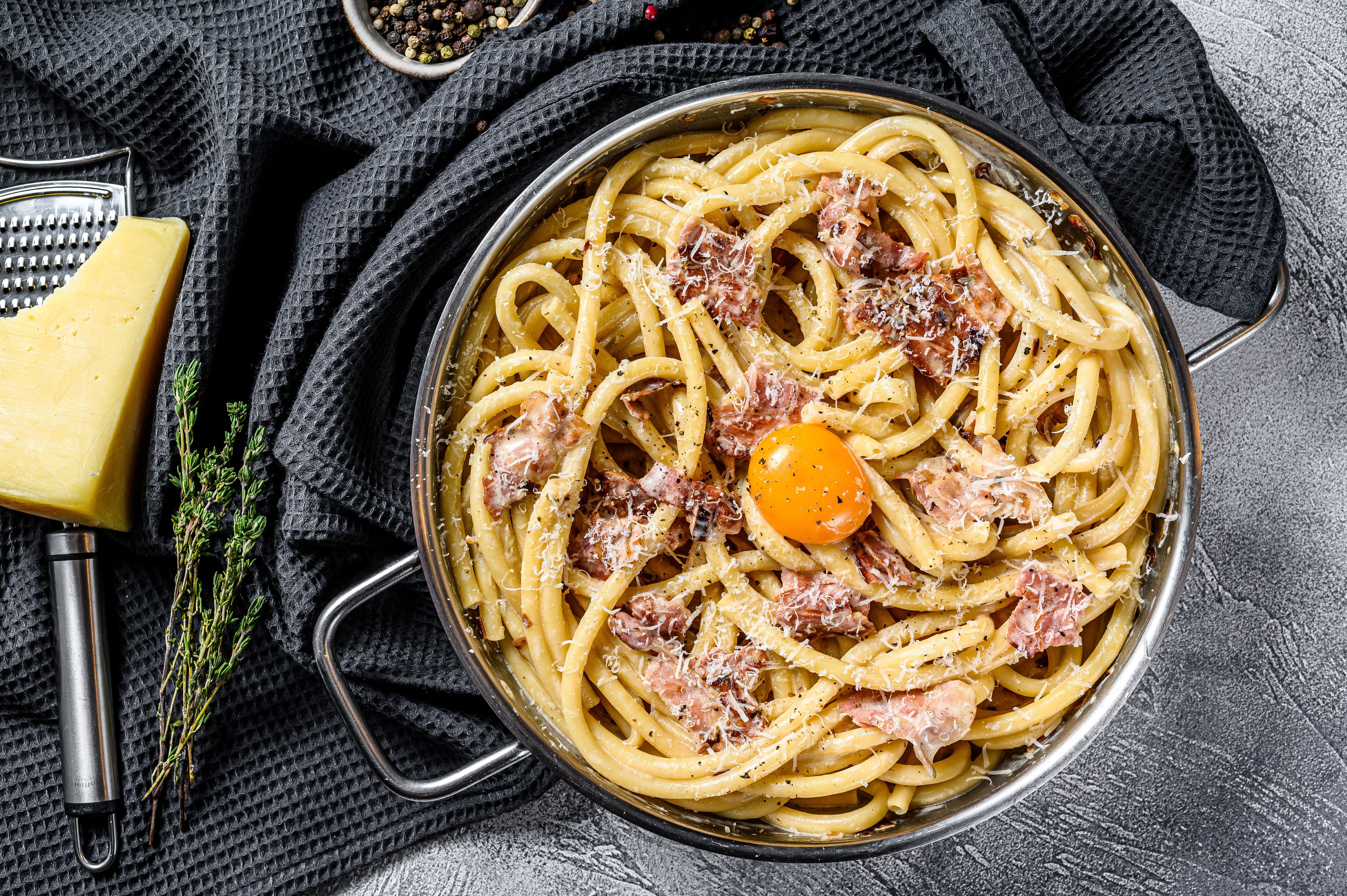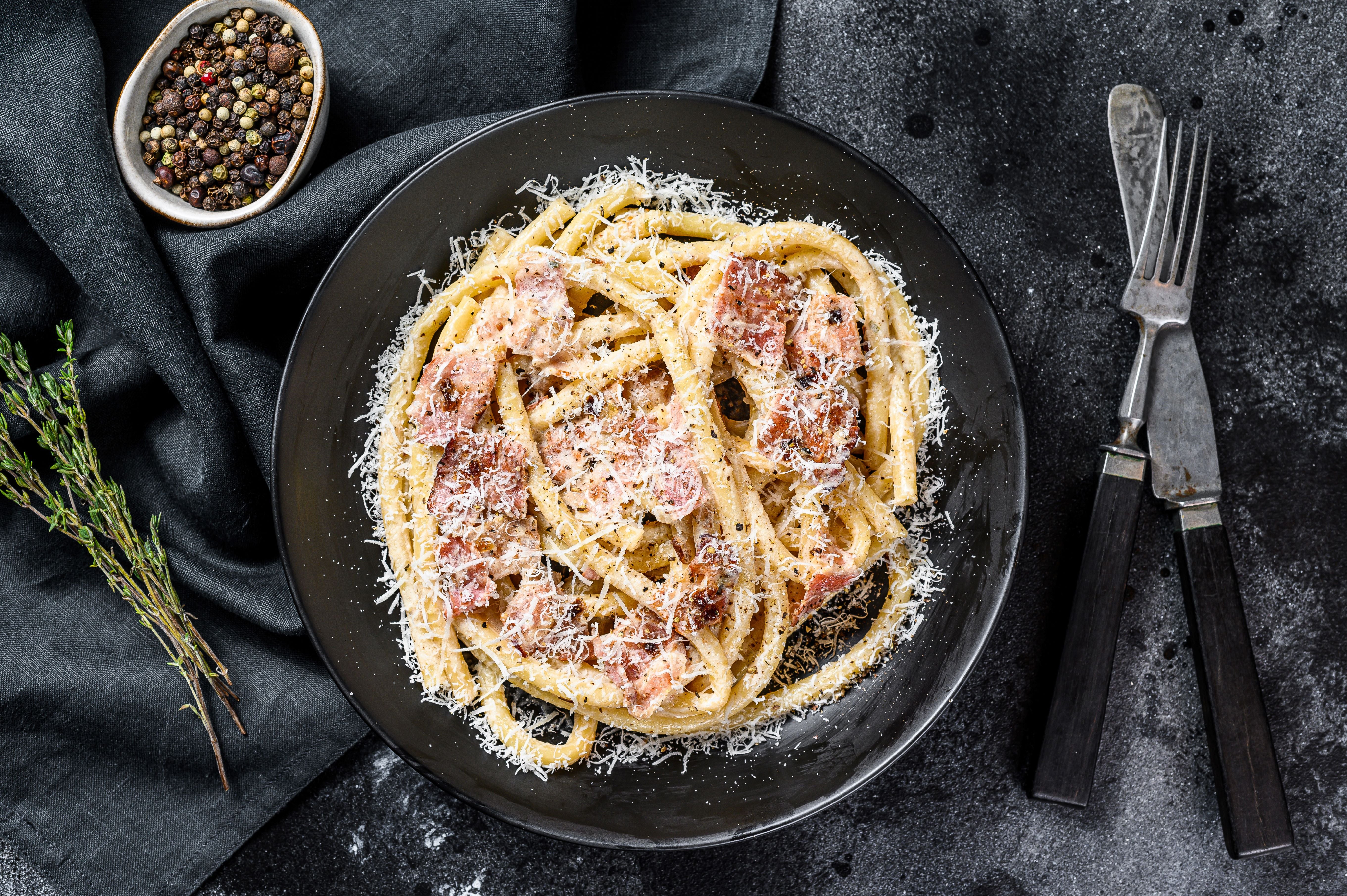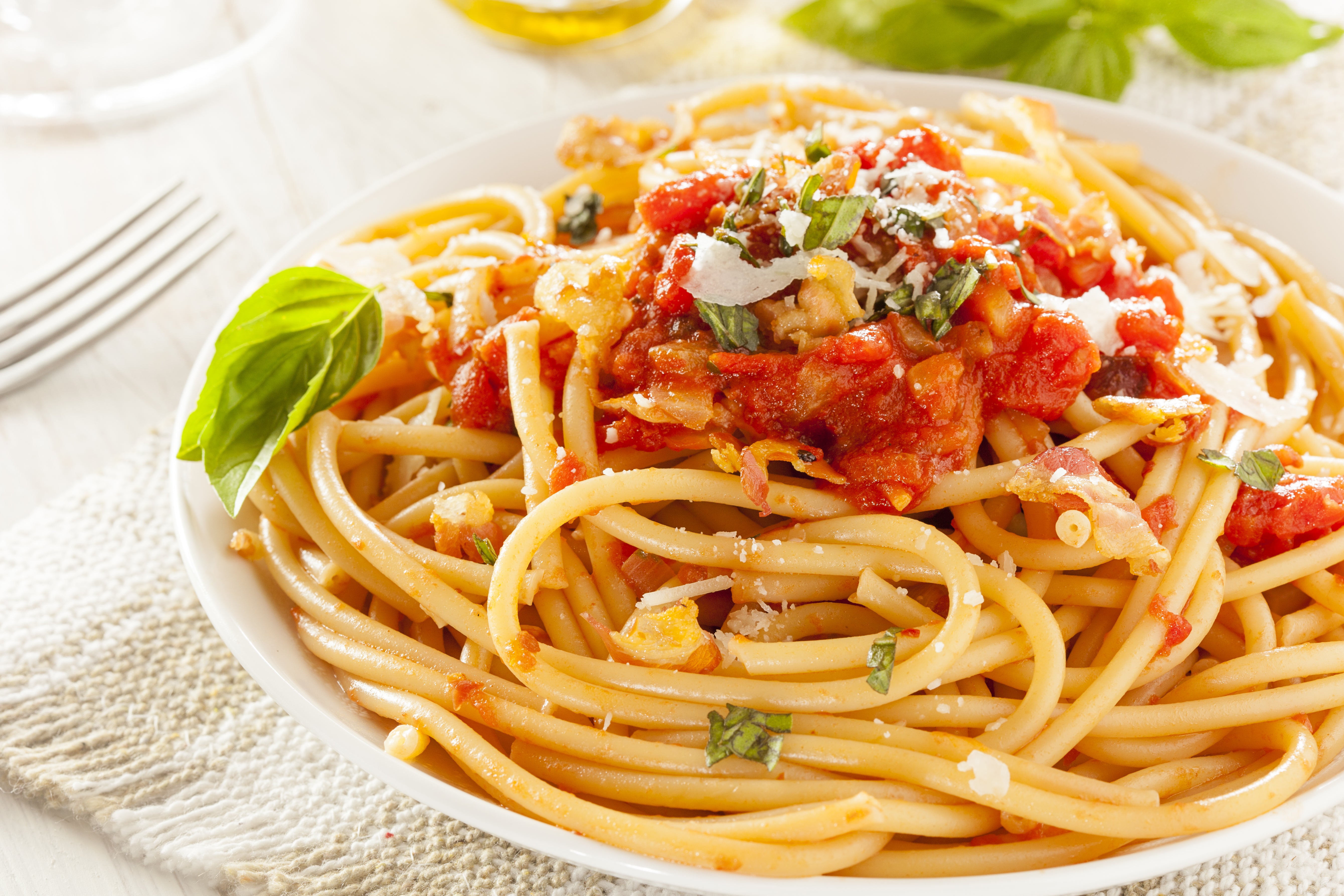 Experience the authentic taste of Central Italy with Armando Bucatini Pasta! This traditional Italian pasta is made with a rough die which gives it a unique texture. Enjoy the classic Italian flavors of this high-quality pasta for a memorable meal.
Ingredients: 100% Italian Durum Wheat Semolina 
Size: 454 gr (1 lbs)
Cooking Time: 9-10 min. Suggested Al Dente
Pairing: oil-based sauces. meat sauces, Carbonara
Characteristics:
   100% Italian Wheat
   Bronze Drawn
   Typical Formats
   No Pesticides
Disclaimer
Khayyan Specialty Foods, ZONA Food Market, Khayyan LLC and all its affiliates and partners make every effort to ensure that the product information provided on this e-commerce website and all packaging is current and accurate. Manufacturers do occasionally change their ingredient lists without prior notice. Information regarding product packaging and materials may differ or be more comprehensive than what is displayed on our website and packaging. We advise you to read labels, cautions, and instructions before using or consuming a product and not to rely solely on the provided information, including but not limited to the product description, country of origin, nutrition, ingredients, allergens, and other details. If you require further information, please contact us at www.khayyan.com.
Khayyan LLC, the owner of this e-commerce website, disclaims any and all responsibility for inaccuracies, omissions or misstatements on the product labels and throughout product descriptions found on this e-commerce website.

Share: